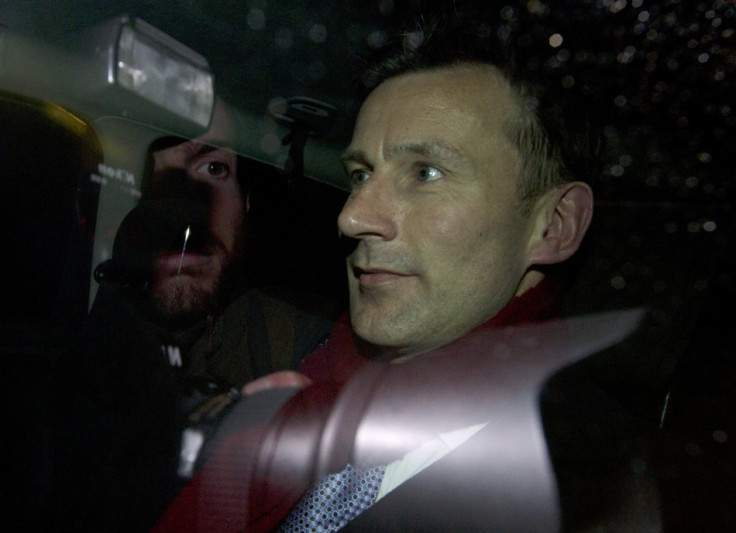 Culture secretary Jeremy Hunt is fighting calls for his resignation over claims he passed confidential information to Rupert Murdoch's News Corporation during its takeover bid for BSkyB.
Evidence made public at the Leveson Inquiry into press ethics revealed a number of emails between Hunt and News Corp that appeared to show him "greasing the wheels" of the bid.
Labour Leader Ed Miliband claimed the emails, sent by News Corp's public affairs head, Frédéric Michel, showed that Hunt had been a "back channel" for News Corp.
James Murdoch, giving evidence to the inquiry, denied claims made on Hunt's own website that he was a "cheerleader" for the Murdochs.
The revelations called into question the impartiality of Hunt's decision not to refer the bid to the Competition Commission in the face of Ofsted calls to do so. Hunt was given a quasi-judicial responsibility for the £8bn bid following business secretary Vince Cable's removal from the process for "war on Murdoch" comments.
Miliband said: "[Hunt] should resign. He said that his duty was to be transparent, impartial and fair in the BSkyB takeover.
"But now we know that he was providing advice, guidance and privileged access to News Corporation. He was acting as a back channel to the Murdochs.
"He cannot stay in his post. And if he refuses to resign the prime minister must show some leadership and fire him."
Hunt has remained defiant amid the controversy, insisting that he acted with complete impartiality and has asked the Leveson Inquiry for a chance to give his side of the story.
In a statement released following calls for his resignation, Hunt said: "Now is not a time for knee-jerk reactions. We've heard one side of the story today, but some of the evidence reported meetings and conversations that simply didn't happen.
"Rather than jump on a political bandwagon, we need to hear what Lord Justice Leveson thinks after he has heard all the evidence.
"My No 1 priority was to give the public confidence in the integrity of process. I asked for advice from independent regulators - which I didn't have to do - and after careful consideration I followed that advice to the letter.
"I would like to resolve this issue as soon as possible which is why I have written to Lord Justice Leveson asking if my appearance can be brought forward.
"I am very confident that when I present my evidence the public will see that I conducted this process with absolute objectivity and scrupulous fairness."
One email from Michel to James Murdoch, sent on January 24, claimed that he had "managed to get some infos [sic] on the plans for tomorrow (although absolutely illegal)" and provided details of an announcement due to be made by Hunt which was market-sensitive.
On one occasion Hunt is seen to have cancelled a meeting with Murdoch based on legal advice as "the current process is treated as a judicial one", yet Michel emails Murdoch to explain that he can simply speak to Hunt on the phone.
Another email saw Michel pass on a request from Hunt that News Corp try to find "as many legal errors as we can" in Ofcom's report on the bid.
Rupert Murdoch will give evidence at the Leveson Inquiry and is expected to be asked to give more detail on the nature of Hunt's relationship with News Corp.