Health Secretary Jeremy Hunt believes new funding for mental health services will see an end to "injustice" and "discrimination" against sufferers who lose their jobs and end up in prison.
Hunt said that one in six people suffer from a mental health condition and revealed that the NHS will be employing 10,000 new mental health professionals to curb the issue that has plagued the UK.
"It's a very important decision that we will deal with. There are two real injustices. A child that has severe mental health problems ends up in a police cell, which is a terrible thing for the child and the police.
"We want to stop that and stop the fact that one in six people have a mental health problem."
Hunt wants to see changes in society that currently sees discrimination towards people with mental health problems going unpunished, unlike those who discriminate against physically disabled people in the workplace.
"You can lose your job for that and suffer discrimination. You would not be able to do that if you were disabled," he said.
"In January we put an extra £1bn in mental health. There is new money going into mental health, but it is not just about money. It is having the people to deliver these jobs, which is why we need the extra 10,000 professionals."
Hunt pointed to the Brexit negotiations as a crucial factor in overseeing improvements in the NHS, as Theresa May aims to "battle for Britain" and secure a strong economy to provide financial clout for the NHS – adding that he wanted to avoid making promises he couldn't keep.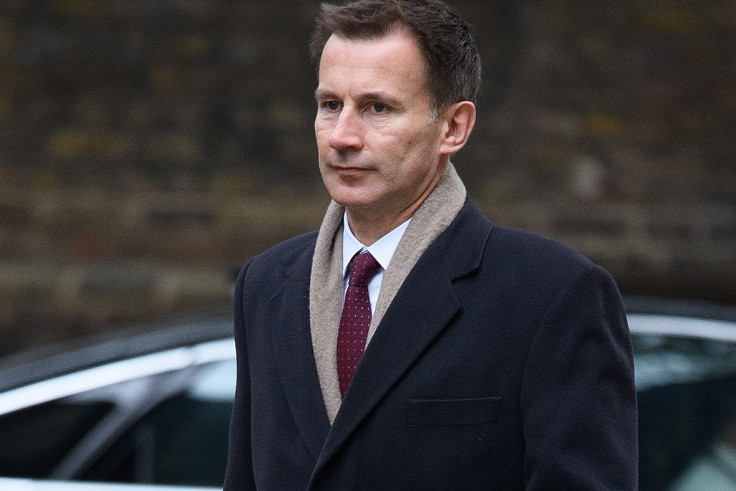 "We are promising that if we want to continue to put more money in, we need a good Brexit deal and a strong economy.
"If you start making promises on the NHS and find you can't deliver, you end up having to lay off nurses from our wards.
"There is new technology that can save more lives. Theresa May is battling for Britain against other countries and wants the best deal possible."
But Hunt's claims that Brexit is to blame for failings in the NHS was challenged as "dishonest" on Twitter by vocal Labour supporter Eoin Clarke. Posting a graph that showed patient satisfaction with the NHS has been falling since 2010, when the Conservatives held power with the Liberal Democrats, Clarke said that "Alarm bells in our NHS have been ringing for years.