Labour has put the NHS at the front and centre of its general election campaign on Wednesday (26 April), with a pledge to scrap the 1% pay cap on NHS staff.
The promise is part of a three-point election guarantee for health workers alongside a commitment to put safe staffing levels into law and provide fully funded education for NHS employees.
"Our NHS staff are the very pride of Britain. Yet they are ignored, insulted, undervalued, overworked and underpaid by this Tory government. Not anymore. Enough is enough," said Jonathan Ashworth MP, Labour's shadow health secretary.
"NHS staff have been taken for granted for too long by the Conservatives.
"Cuts to pay and training mean hard working staff are being forced from NHS professions and young people are being put off before they have even started. Now Brexit threatens the ability of health employers to recruit from overseas.
"What is bad for NHS staff is bad for patients too. Short staffing means reduced services and a threat to patient safety. Labour's new guarantees for NHS staff will help keep services running at the standard which England's patients expect."
Millions of public sector staff saw their pay frozen for two years from 2010, with the Conservatives and Liberal Democrats coming into power, followed by a 1% cap since 2012. But despite the major announcement, Labour failed to provide any figures for the new policies, which could cost taxpayers billions.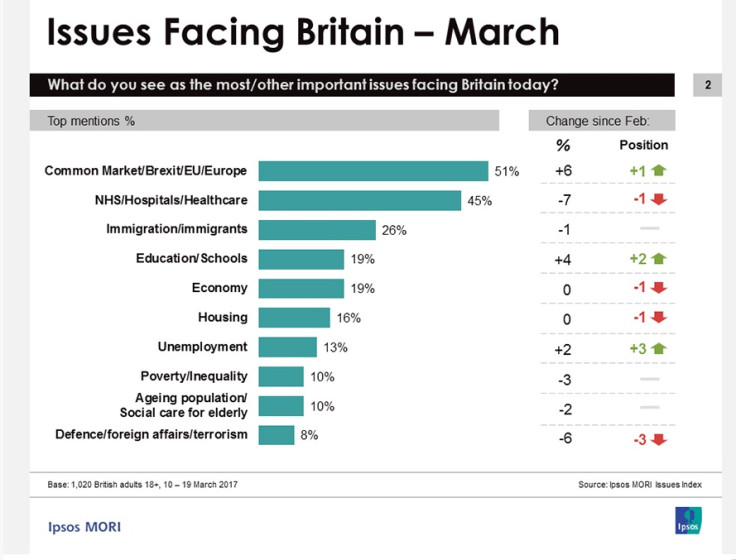 Conservative MP Philip Dunne, the minister of state for health, said a strong NHS needs a strong economy.
"Only Theresa May and the Conservatives offer the strong and stable leadership we need to secure our growing economy and with it funding for the NHS and its dedicated staff," he said.
"We've protected and increased the NHS budget and got thousands more staff in hospitals. But all that's at risk with Jeremy Corbyn's nonsensical economic policies that would mean less money for the NHS. Just look at Wales where Labour's economic mismanagement mean they had to cut funding.
"There's a real risk of Jeremy Corbyn getting into government because the SNP and Liberal Democrats would do a deal to put him there. Only a vote for Theresa May and your local Conservative candidate can protect our economy and public services."
The latest Ipsos MORI poll, of more than 1,000 people between 10 and 19 March, put the NHS as the second most important issue (45%) for voters behind Brexit (51%).
But, with just more than six weeks to go before the election, Labour are 21 points behind the Conservatives (48% versus 27%), according to ICM.
Labour's new policies
Increasing NHS pay to a sustainable level:
Labour will lift the 1 percent NHS pay cap imposed by the Government which is artificially holding NHS wages below inflation and causing a health recruitment crisis
· Labour would make a return to public sector pay agreed through collective bargaining and the evidence of independent pay review bodies.
· The move will help to address staffing shortages in the NHS by improving morale and increasing retention of staff, reducing the current reliance of health employers on agency staff and overseas recruitment
Legislating for safe staffing:
Labour will introduce legislation requiring NHS trusts to have regard for patient safety when setting staffing levels in their hospitals.
Labour will ask NICE to recommence work to support trusts to judge safety in different settings. This work was started in November 2013 but then dropped under the current Government in June 2015. Labour will reinforce the work carried out by NICE by giving it a new legal basis.
Labour will ask NICE to assess whether there are health settings which would benefit from legally enforced staffing ratios.
This new legislation will ensure that patient safety always takes priority over financial considerations when staffing levels are being set in England's NHS.
Fully funded education for health professions:
Labour will reinstate funding and other support for students of health related degrees.
The move will incentivise more young people to train to work in our NHS so that health employers can access the numbers of staff they need to keep patients safe.
Labour will commission evidence on the equality impact of the Tories' decision to remove funding from degrees predominantly taken by older and female students and will review what other support can help mature students to undertake health degrees.