Jeremy Hunt has admitted the NHS is experiencing "probably the worst" winter crisis ever, but suggested staff knew what to expect when they signed up.
In an interview with ITV News, the Health Secretary acknowledged Britain's health service was under extreme pressure, with a host of chronic issues exacerbated by what he described as a "very tough" impact from the flu outbreak.
"In terms of pressures on the system, I think it probably is the worst ever because we've got very high levels of demand," he said.
Figures released on Thursday (8 February) showed Britain's health system was in the middle of a major crisis, with 95% of beds occupied, well above the safe level of 85%.
Only 77.1% of patients seen at A&E units based at hospitals met the four hours target, according to which A&E patients must be seen, treated, and admitted or discharged in under four hours, in January.
The performance was the worst since records began and marked a further decline from the 77.3% recorded in December, which was also a record low at the time.
"I take responsibility for everything that happens in the NHS," Hunt said.
"I apologise to patients when we haven't delivered the care that we should."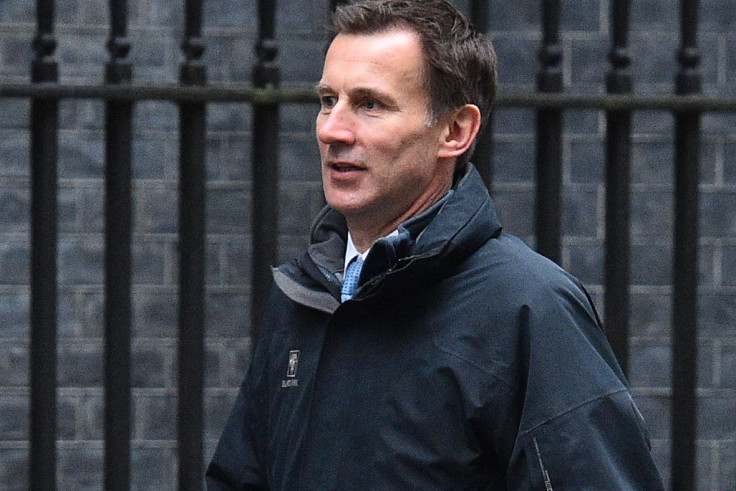 Meanwhile, the proportion of patients receiving A&E-type care at all types of settings within the four-hour window climbed to 85.3% last month.
The figure was considerably short of the 95% target, but still an improvement on the 85.1% from December.
The Health Secretary went on to say that "significantly more" money would need to be invested to ensure NHS staff do not face such uphill tasks year after year, although he stated doctors and nurses were aware of the predicament they could face when they entered the sector.
"I completely recognise the pressures that they have been going through and when they signed up to go into medicine they knew there was going to be pressurised moments," he added.
"But I also recognise that it is not sustainable and not fair to say to them this is going to be repeated year in, year out.
"I think we're beyond the time when words from me will make a difference. What they need to see is action."
Justin Madders, Labour's shadow health minister, insisted Hunt's comments showed the government was "entirely out of touch" with the reality of the crisis facing the NHS.
"It follows the Prime Minister's bizarre comment last month that cancelled operations were 'part of the plan' for the NHS and that 'nothing is perfect'," he said.
"The truth is that our hardworking NHS staff provide the best possible care in the face of unprecedented pressures and are all that stand between the current crisis and total collapse."