The European Union has warned Northern Ireland will remain in the single market, once Britain leaves the 28-country bloc in March next year.
As well as staying in the single market, a draft of the withdrawal agreement drawn up by EU negotiators also stipulates the province will also remain part of the custom union, to avoid the reintroduction of a hard border between Northern Ireland and the Republic of Ireland.
The document, which will be published in approximately two weeks, will effectively see Northern Ireland remain under EU law at the end of the 21-month transition period, wherever it is relevant to the north-south economy, and the requirements of the Good Friday agreement.
The news, however, is likely to trigger a major row between Britain and the EU and will pile up pressure on Theresa May, whose government relies on 10 MPs from Northern Ireland's Democratic Unionist Party to cling onto a working majority in the House of Commons.
The government has repeatedly stated that the whole of the UK would be leaving the EU after Brexit, but its insistence in demanding frictionless trade has been seen as a major stumbling block.
The union's chief Brexit negotiator, Michel Barnier, has previously warned that Britain's demands with the red-line chosen by May would result in border checks between the Republic of Ireland and Northern Ireland.
"There will be no wriggle room for the UK government," Philippe Lambert MEP, the leader of the Greens in the European parliament, was quoted as saying by The Guardian.
"We are going to state exactly what we mean by regulatory alignment in the legal text. It will be very clear. This might cause some problems in the UK – but we didn't create this mess."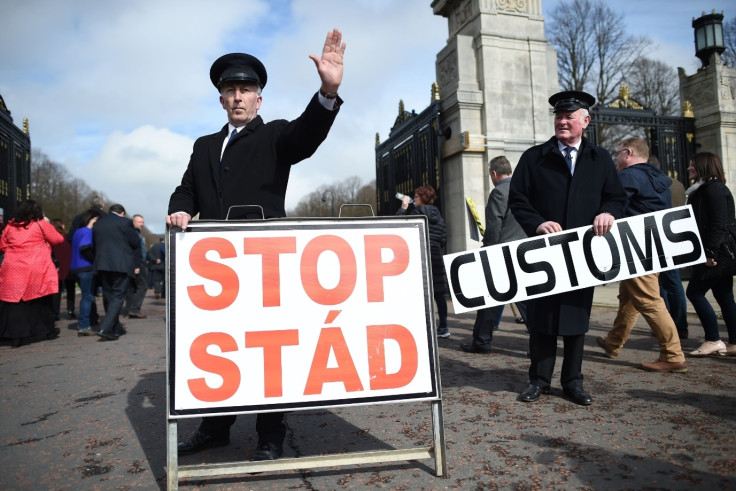 According to reports, UK negotiators were told by their EU counterparts that the document could still contain a "sunset clause" that would render the text void, should a particularly advantageous trade deal be agreed.
The possibility, however, appears remote and John McGrane, the director general of the British Irish Chamber of Commerce, warned Britain's sense of entitlement had cost Westminster dearly so far in the negotiations.
"Britain has got zero out of the negotiations so far," he was quoted as saying.
"Does it keep getting zero or does is salvage something?"
Meanwhile, it emerged on Thursday (8 February) that senior EU figures do not believe the UK will be ready to leave the EU by the end of 2020 and expect a far more drawn out Brexit process.
According to Reuters, several diplomats familiar with negotiations said that unresolved questions over Brexit mean that UK's transition period, supposedly capped at 21 months, would likely be much longer.