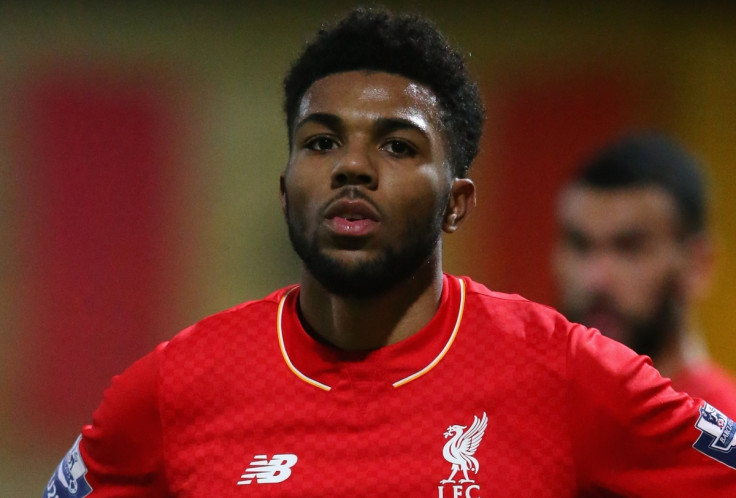 Jerome Sinclair showed Liverpool what they could be missing next season after scoring against Leicester City Under-21s in a 2-0 win at the King Power Stadium. Sinclair, who is on the brink of departing Merseyside, added to Lloyd Jones' opener with a fine second goal to cap victory at the home of the current Premier League leaders.
The 19-year-old is destined to leave Anfield this summer after turning down a new contract at the club, with Watford understood to have agreed to sign the England youth international. Sinclair has made five appearances for the Reds since his debut against former club West Bromwich Albion and scored his first senior goal in January's FA Cup draw with Exeter City.
Liverpool rejected a £1.75m ($2.5m) bid for the player in the January transfer window, according to the Liverpool Echo, and with the player under 24 and therefore not eligible for a free transfer, the Reds will hold out for a compensation fee via a tribunal hearing. Quinque Sanchez Flores' side have reportedly secured a three-year deal with the player, but may be forced to pay upwards of £2m to complete the deal.
Sinclair appeared destined to have a successful career at Liverpool after becoming the club's youngster ever player when he made his debut against WBA, however any success he enjoys is set to be elsewhere. The youngster was tutored by former striker Robbie Fowler during parts of last season and spoke his delight at being taught by such a iconic figure.
"Robbie is a legend at this club so to get a few helpful tips from him and some advice is brilliant for me," the 18-year-old told Liverpool's official website. This is a guy who has been there and done it and played at the pinnacle of the game.
"It's fantastic for me to get the chance to work with him and it can only improve my game. He has given me a few little tips on my first touch, and worked with me on different types of finishing. He is always there to help me in any way he can."