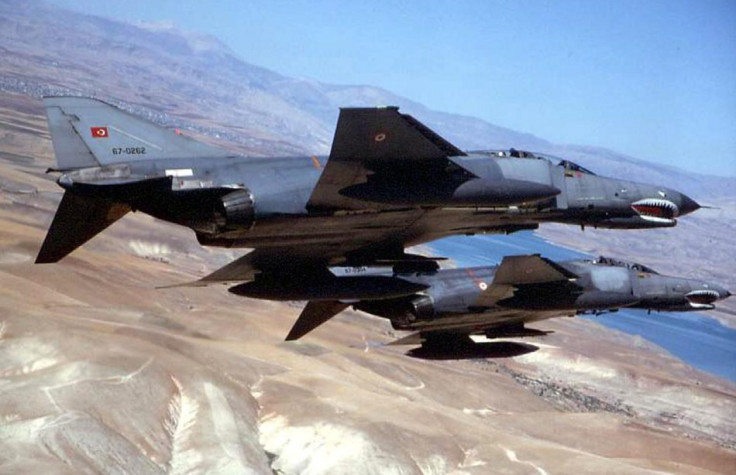 A Turkish opposition leader has claimed that the F-4 Phantom fighter shot down off the Syrian coast was attacked by Russia, not the Syrian military.
Masum Turker, leader of the Democratic Left Party (DSP), told TV8 the Russian ship Admiral Chabanenko downed the Turkish jet on 22 June.
"There are two Russian warships and a Russian frigate in Latakia [Syria] harbour," Hurriyet News quoted him saying. "One of them, Admiral Chabanenko, has the technology to detect the slightest action in the air.
"The vessel that shot down our plane is Chabanenko. It is the [best] equipped vessel of the three," he said.
Turker quoted turkey's foreign ministry and the foreign intelligence services as his source.
The claim came after Turkey's prime minister Recip Tayyip Erdogan pledged to "liberate Syrians from dictatorship" after the shooting down.
He also announced that the country has changed its military rules of engagement and that any Syrian troops approaching Turkey's border would be dealt with as a military threat.
Turkey claimed the plane was shot down in international airspace with a laser or a heat-guided missle. Syria said it shot the plane down with anti-aircraft guns as it was hovering within Syrian airspace at low altitude.
The F-4 Phantom fighter was said to be unarmed and was conducting a test and training mission on the border with Syria.
Erdogan insisted that a short-term border violation "can never be a pretext for an attack", citing hundreds of Syrian violations of Turkey's border.