Jetpacks Could Be Available To Buy In Two Years Time
New Zealand inventor receives £100,000 worth of investment for jetpack business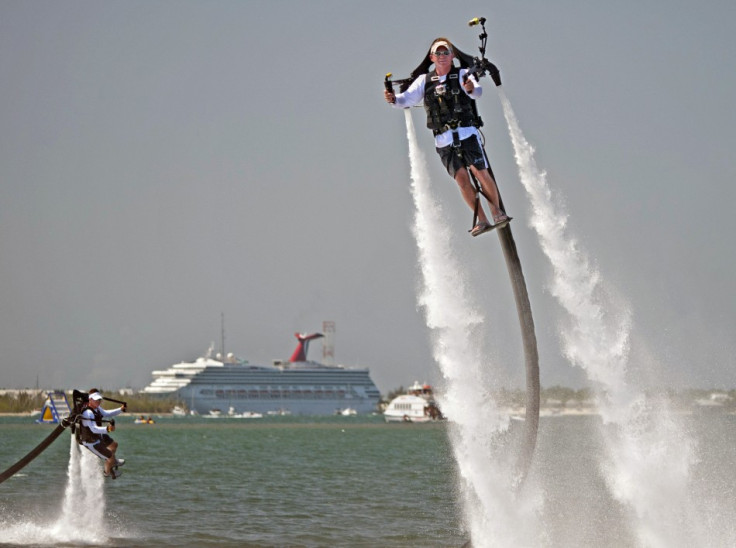 Since James Bond escaped on a jetpack in the movie Thunderball, inventors have been wracking their brains trying to figure out how to turn a childhood dream into reality. Now, Martin Aircraft Company are floating their 'jetpack' business on the Australian stock market.
Excitingly, the first commercially available 'Martin Jetpack' is earmarked for release in two years time. However it will set eager buyers back a hefty £100,000.
The company was founded by Glenn Martin, a New Zealander with an interest in making jetpacks. Thirty years on, Martin's business has received £10m worth of investment.
The Martin Jetpack uses a pair of rotors to propel the wear, rather than forcing air through jets, as speeds of 45mph. It can reach an altitude of 5,000ft and fly for up to half an hour.
The target audience is the emergency services rather than general wealthy thrill seekers, but it remains to be seen whether the price tag will within the budget of emergency services.
The company's chief executive, Peter Coker, told Australian reporters that the device will enable "the first respondent there relatively quickly. You can get to a direct point using the jetpack and you can get into some very confined spaces that helicopters can't get too.
"I think the way to look at it is that it is very much a motorbike in the sky."
More surprisingly, the Martin Jetpack has attracted interest from the agricultural sector. An avocado farmer was particularly interested in acquiring one of the new jetpacks, explaining how it would help them to rapidly examine their crops.
Martin was also quick to empathise that investors would have to be confident in order to part with their money.
"Obviously, investors have to look at the risk profile," he said. At £100,000 and with no test runs ending in an explosion, things remain optimistic for Martin Aircraft Company and their investors.
© Copyright IBTimes 2023. All rights reserved.