Manchester United midfielder Ji-Sung Park is pleased by reports of interest from Turkish giants Galatasaray but insists his long-term future lies at Old Trafford.
The former South Korean international made just 10 Premier League starts last season and has a year remaining on his current contract.
Reports from Turkey had suggested that Galatasaray were plotting a move for the 31-year-old, and despite being positive about the reported offer, Park is hoping to stay put.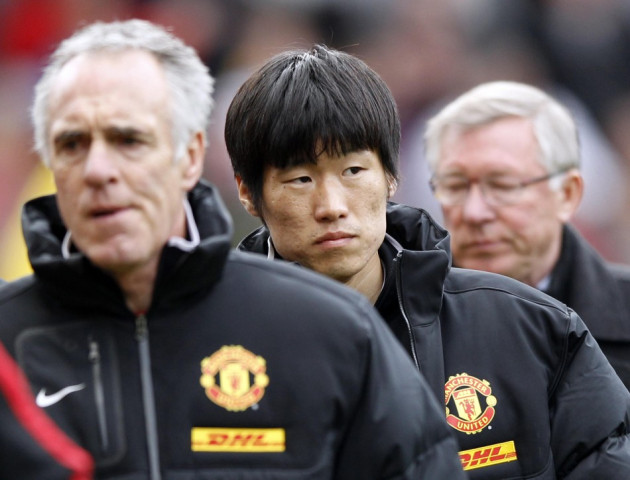 "I haven't received an official offer," Park said. "It is always a good thing for a player to be wanted by a team, though.
"I know I can't stay in the team just because I want to, but I still harbour hopes of retiring with Manchester United."
Park's starts in the Premier League have been infrequent this term, with his last outing coming against Manchester City, where he appeared overawed by the physicality of Yaya Toure.
After originally joining United as a wide player, Park has often been used in the middle of midfield, with his persistence off the ball proving an ideal foil to the passing pair of Paul Scholes and Michael Carrick.
However, poor performances against City and in the Champions League final against Barcelona last season, where his role as ball winner was nullified from the outset, has led to further appearances being few and far between.
The former PSV Eindhoven star had proved to be as valuable an asset on the pitch, as off it, with his marketing potential, given his popularity in Asia, lucrative for United.
United are likely to be reluctant to part with Park, with Ryan Giggs and Paul Scholes' involvement next season liable to be restricted, while questions still remaining over Darren Fletcher's long-term fitness.
The club also parted ways with Darron Gibson in the January transfer window, therefore the club are unlikely to want to lose the Korean, who joined United in 2005 and has made 100 appearances for his country.
Uncertainty over Park's career at Old Trafford is likely to spark a heap of transfer rumours, with manager Sir Alex Ferguson likely to delve into the market to keep pace with City.