The top US commander in Afghanistan, Gen John Allen, has been cleared of professional misconduct over exchanging allegedly "inappropriate emails" with a Florida socialite.
But as a vindicated Allen readies himself to take over as Nato commander in Europe, the woman at the centre of the scandal and her husband have criticised the authorities and the media for making them scapegoats and have demanded tighter privacy laws in the US.
In a letter to the Washington Post, Jill Kelley and her surgeon husband Scott accused authorities and the media of spreading "preposterous" falsehoods that "upended" their lives.
The Kelleys said they were preparing to celebrate the seventh birthday of one of their three daughters when the scandal over CIA director David Petraeus's extramarital relationship with his young biographer Paula Broadwell broke in November 2012.
"What ensued over the next 72 hours not only overtook all attempts for a happy family celebration but also made us prisoners in our own home," the couple wrote.
"We were unable to attend Sunday Mass, see our daughter's Christmas play or otherwise move about without the invasive lenses of paparazzi exposing our private family life for public consumption," they added. "Our young daughters were terrified."
Jill Kelley, 37, played a pivotal role in triggering the scandal after she went to the FBI about threatening and anonymous emails that accused her of trying to seduce Petraeus.
"When the harassment escalated to acts of cyberstalking, we were terrified for the safety of our daughters and ourselves. Consequently, we did what Americans are taught to do in dangerous situations: sought the help of law enforcement," the couple wrote.
However events took an unexpected turn for the family. "We sought protection, not attention, and received the inverse."
The emails' sender was revealed as Petraeus's lover, Broadwell, who felt her status threatened by Jill Kelley. Kelley reportedly acted as "social liaison" at Tampa Air Force base, where she befriended both Petraeus and Gen Allen.
Media attention over the family escalated and "a horde of paparazzi stormed" the Kelleys' front lawn, they said.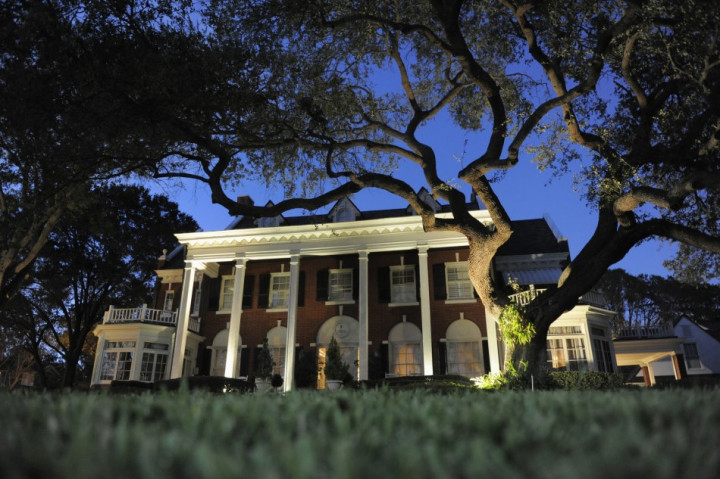 Frederick Humphries, the 47-year-old FBI agent who the couple approached for help, was ousted from the investigation amid concerns by his superiors that he was personally involved.
Humphries was a personal friend of Mrs Kelley. The concerns were partially substantiated by a leaked image showing him shirtless that he had sent to her.
Petraeus resigned over the scandal, while a second chain of emails between Jill Kelley and Gen Allen emerged from the investigations.
More than 30,000 pages of correspondence were described as "phone sex" and "flirtatious" by defence officials, and led to a second investigation of Allen's behaviour.
Adultery is a crime under US military law and the Defence Department investigation focused on ascertaining whether "inappropriate communications" between the two took place.
"The insinuation that Jill was involved in an extramarital affair is as preposterous as it is hurtful to our family," the Allens wrote to the Post. "This small sample of junk reporting was emotionally exhausting and damaging - as it would be to the strongest of families."
The Pentagon cleared Allen of any wrongdoing, giving an indirect go-head to his appointment as Nato commander in Europe. His nomination had been put on hold until after the investigation.
But with the dust settling, the Kelleys have called for a reform of privacy laws.
"We have experienced how careless handling of our information by law enforcement and irresponsible news headlines endanger citizens' privacy," they wrote.
"We know our lives will never be the same, and we want to prevent others from having their privacy invaded merely for reporting abusive, potentially criminal, behaviour," they wrote.