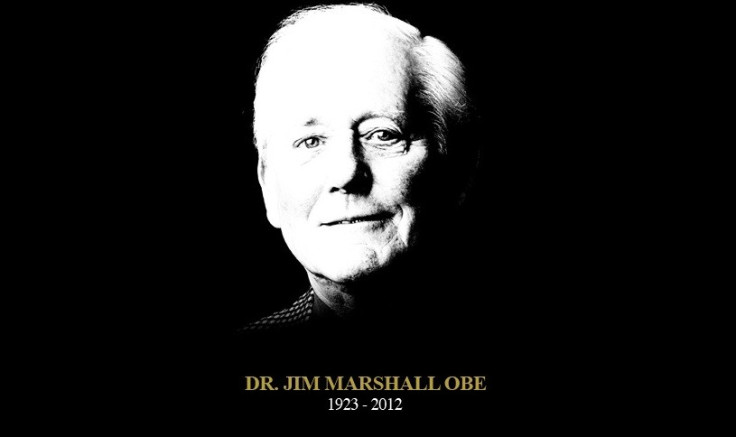 Musicians have paid tribute to Jim Marshall, who has died aged 88.
The Marshall Amp founder was born in Acton, West London, and went on to produce the iconic amplifiers that were used by The Who, Jimi Hendrix and Led Zeppelin, to name just a few.
A number of musicians have tweeted their condolences to the Father of Loud following his death.
Former Guns N' Roses guitarist Slash wrote: "The news of Jim Marshall passing is deeply saddening. R&R will never be the same w/out him."
Former editor of NME Conor McNicholas said: "RIP Jim Marshall. What can you say? Thank you, thank you, thank you..."
Blues guitarist Joe Bonamassa also paid his respects: "A very sad day for the Marshall family. My thoughts and prayers go out to Paul and his family. Rest in Peace Jim Marshall OBE."
Skindred guitarist Mikey Demus also offered his respects, tweeting: "RIP Jim Marshall, The Father Of Loud. Without his contribution to music, god knows what we'd all be listening to."
Fan Andrew Mann couched his sympathy in humour: "The guy that put more ring in your ears than Alexander Graham Bell, Jim Marshall RIP."
Tim Burgess, lead singer of The Charlatans, said "Jim Marshall has sadly died. The man behind Marshall Amps - whatever you're listening to, just turn it up to 11. Make it one louder for Jim," a reference to the classic film comedy "This is Spinal Tap."
Jim Marshall Dies, Aged 88: Other Music Pioneers [SLIDESHOW]