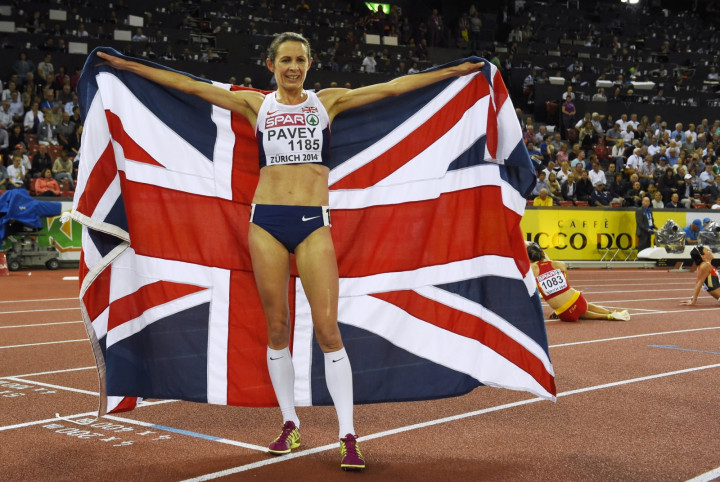 Great Britain's Jo Pavey became the oldest ever female European Athletics Championship gold medallist after storming to her maiden major title in the 10,000m in Zurich.
The 40 year old mother of two claimed gold ahead of France pair Clemence Calvin and Laila Traby to add to her Commonwealth Games 5,000m bronze won 10 days previous.
Pavey rolled back the years to storm down the home straight to win Britain's first gold medal of the championships in Zurich in front of children Jacob and Emily – who she gave birth to two months ago, and husband Gavin.
"I can't believe it. I really enjoyed it," she told BBC Sport. "I am really surprised in a way because I was finding it quite a long way. Thanks to everyone who has supported me. I am really thrilled.
"I thought I bet people are criticising me for running wide so much and I got stuck in a rut. Every time I seemed to tuck in I seemed to get tripped and I was getting a bit worried. I tried to stay relaxed and hoped everyone else found it was a long way as well.
"I am really, really thrilled. I tried to do a controlled last lap because I don't want to blow up on the home straight. When it came to the home straight, I don't know how close the other girls were, I just thought keep looking at the line and giver it all you've got.
"I tried to judge it but I just gave it everything at the end. To try for so many years and to do it when you're 40, I should have learned a few things a long time ago."