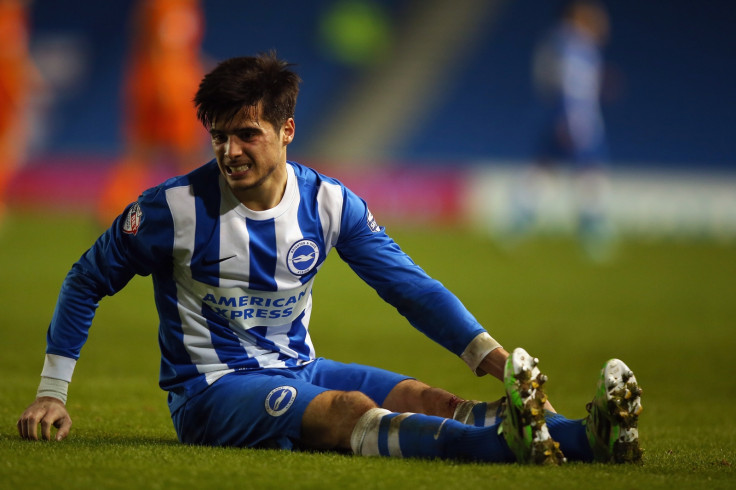 Liverpool midfielder Joao Teixeira plans to convince Brendan Rodgers that he deserves at first team role at Anfield ahead of the new campaign.
The 22-year-old Portuguese midfielder moved to Merseyside in 2012 after excelling against the Reds in the NextGen series while at Sporting Lisbon.
Rodgers handed him his Premier League debut during a game against Fulham in the 2013-2014 campaign before sending him on loan to Brighton & Hove Albion last year to secure more playing time.
And after taking impressing during the 7-0 win over Malaysian side Felda United with a sensational 40-yard chip, he is now ready to prove he deserves a role in the first team squad.
"This is my third year here and it's a big season for me. I really want this. I want to play for Liverpool. I am working hard, waiting for my chance and when it comes I'll do everything I can to take it," the midfielder said to the Liverpool Echo.
"I haven't spoken to the manager much yet about where I fit into his plans but hopefully when I get back to Liverpool we'll have time to speak about that. I know all the minutes I get and all the training, the manager is watching. I do whatever I can to impress him."
The Portuguese midfielder had an impressive start to the life at the Championship last season, scoring five goals and providing three assists in 26 starts.
However he suffered a huge blow in his development after breaking his leg during a game against Huddersfield Town on 14 April.
Teixeira, however, believes the experience in the Championship made him a better player and he has made an extra effort during the holidays to be ready for the pre-season.
"I fractured my fibula and damaged two ankle ligaments so it was a tough time. I had surgery and then my summer was spent with the Liverpool physios trying to get fit as quickly as I possibly could.
"I didn't have a holiday, I just spent the time getting fit. I knew how important this pre-season period would be and I didn't want to miss the tour."
"I really want to prove I can be a player for this club. I improved a lot last season. The Championship is a really physical and quick league. As a young player it was good for me to play against so many experienced players."