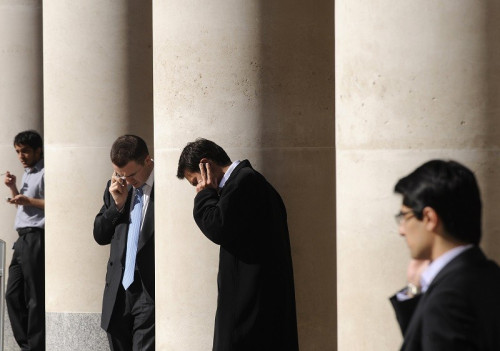 The number of City workers looking for a new job has doubled since the New Year.
Recruitment agency Morgan McKinley found 8,328 professionals were looking to take a step up on the career ladder in January compared to 4,214 in December.
The 98% increase signifies renewed optimism within the City after December's clampdown on new recruits.
Hakan Enver, operations director at Morgan McKinley Financial Services, said: "Newly released recruitment budgets, coupled with an increased urgency for certain positions following December's hiring shutdown, has resulted in a huge hike in positions across the board.
"This is in keeping with recent reports that, as economic confidence hit a record high, job vacancies have risen at the fastest rate since 1998."
Enver said the trend had been evident within the contract market where increased demand had been matched by a reduction in the time to hire.
"Whilst historically, contractors could expect three or four interview rounds before an offer, today we are seeing this reduced to one or two," he said. "Contractors that not only have the technical ability but who are also a good cultural fit are being snapped up very quickly."
Internal audit, corporate finance and credit risk were among the jobs in high demand.
The month-on-month rise also indicated a large influx of CVs from European bankers, in particular from France who are enticed to the UK because of the more favourable tax regime for high earners.
"We have also seen a rise in the number of professionals open to new positions in light of the changes to bonuses," Enver added.
"Whilst some institutions have yet to award them this year, what is very clear is that candidates are now prioritising other factors when deciding to consider new opportunities"
On a year-on-year basis, the number of available positions were down by 6%.