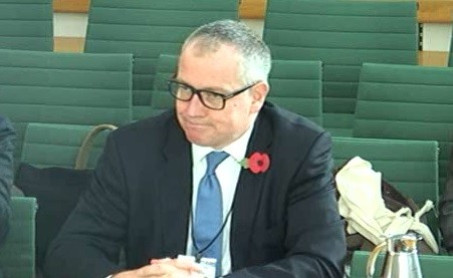 An employment industry expert has slammed JobCentre Plus offices for concentrating too much on benefits rather than jobs and said that emphasis deters people with professional backgrounds using the organisation.
Kevin Green, chief executive officer of the Recruitment and Employment Confederation, told the Works and Pensions Select Committee that professional people would probably not use the JCP to find high-level jobs, preferring to use job boards and private recruiters instead.
He said part of the problem was that the organisation concentrates too much on benefits, rather than the labour market.
"A lot of the activities in the JCP are based around benefits, they don't spend a huge amount of time understanding the jobs market and talking to employers," Green said.
Green explained his organisation ran an 18-month-long scheme established after the financial crash of 2008 to bring recruiters into the JCP to assist white collar workers to find work, as the private recruiters had skills and knowledge that the JCP advisors did not have.
The initiative was funded by the government and, according to Green, it was "highly successful".
But Green claimed the Jobsearch Support for Professionals had to be stopped because the funding was "sucked away" by the government's work programme.
The REC and its members now have a nationwide partnership with the JCP in order to share expertise and knowledge across all sectors to help all types of workers find employment.
Lena Tochterman, a senior policy researcher at the Confederation of British Industry, also criticised the JCP.
Tochterman told the MPs that the organisation needed to improve its customer experience at a local level.
"We do hear great stories about the JCP, but we also hear stories about the other side. I think it depends on the relationship at a local level - we need to make sure employers get the best customer service and come to JCP," she said.
Tochterman also stressed that work experience was a good opportunity for young people to boost their employability and jobs prospects, regardless of if there is a job offer at the end of the placement or not.