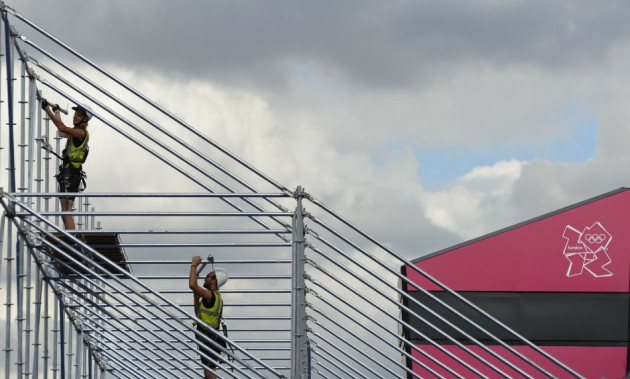 The UK firms plan to increase hiring in the last quarter of 2012, according to a survey, suggesting a stronger outlook despite disappointing macroeconomic figures.
The recruiting firm Manpower says that the country's employment outlook stands at 3 percent, the strongest since 2008, adding that the labour market is on the right track as the rate shows an increase from 2 percent in the third quarter.
Firms of all sizes have shown interest to hire but the most significant change is seen in micro-sized businesses which for the first time since 2008 are looking to add more staff.
Finance and business services look the strongest while the construction sector continues to disappoint showing only moderate improvement from the previous survey.
The survey also shows regional disparities in the figures.
Wales reports the strongest outlook at 15 percent while Yorkshire and Humberside remain at a disappointing -8 percent.
London retains a positive outlook at 2 percent, but post-Olympics sentiments remain discouraging for most businesses in the city.
"The good news is that the UK jobs market is set for a further boost for the remainder of 2012, making it an extraordinary year for jobs and the strongest hiring environment of the year," said James Hick, UK Managing Director of ManpowerGroup Solutions.
The report warns that employers are keener on flexible hiring options, adding that it might mean getting paid only for sales delivered.
"The important thing is that jobseekers must not be despondent, there are jobs out there," Amanda White, operations manager at Manpower told BBC.
"We're seeing opportunities in a number of call centres and also for those with language skills, but people might need to be prepared to be more flexible about working on a part-time or temporary basis."
Reuters reported that the official job data to be released on Wednesday is expected to show unemployment rates remaining unchanged at 8 percent.