Joe Hart believes "something has got to give" in the summer when he returns to parent club Manchester City from his season-long loan at Torino.
The 29-year-old established himself as the first choice goalkeeper at the Etihad Stadium in the 2010/2011 season under Roberto Mancini, becoming a mainstay in the England national team in the process.
However, he found himself surplus to requirements when new manager Pep Guardiola arrived last summer, and with the Spaniard's insistence on signing a ball-playing goalkeeper, Hart eventually moved to Torino in search of first team football.
With less than two months left in the domestic league season, Hart is still unsure what his future looks like but wants to end the season well.
"I want to finish the season well, the best I can for Torino,'' Hart said, as quoted on ESPN. "I have really enjoyed being part of the club and I want to make the squads for the England internationals. Then after [the end of the season], something has got to give."
"My job is solely to try to be the best I can and wherever I go for the start of next season I want to be at the peak and coming off the back of a good season.''
While Hart has been plying his trade in Serie A this season, his replacement in former Barcelona goalkeeper Claudio Bravo has done little to impress in Manchester.
With some notable blunders to his name, Bravo has recently found himself second-choice to Willy Caballero, but Hart refused to make comments about City's current goalkeeping problems.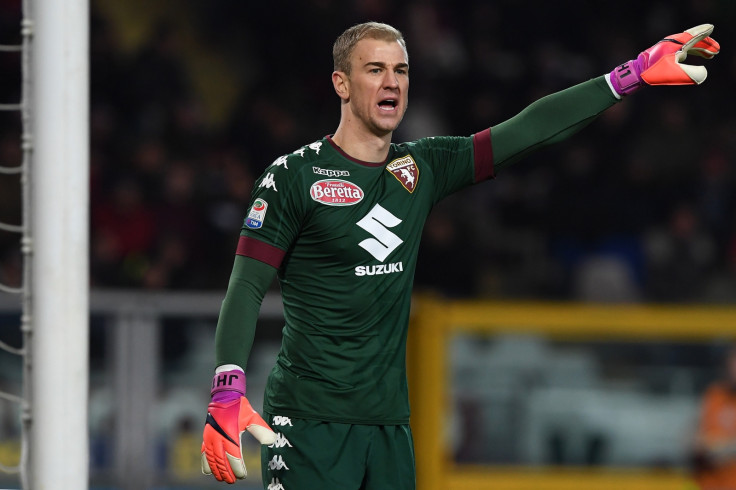 "You know I am never going to answer that question. I have got a lot of respect for Willy [Caballero]. I worked hard with Willy when he won us the League Cup. I don't know the keeper they have bought -- I have never worked with [Claudio Bravo]. I don't know anything about him," the stopper stressed.
Hart will captain England against Lithuania in a World Cup qualifier on Sunday (26 March) on what will be his 70th cap, and the former Shrewsbury Town player believes his move to Italy was crucial in keeping him in the international picture.
"I know that the decision I made to go out and play first-team football was needed,'' he explained. "I don't think I would have played these games had I stayed [at City] because I don't think I would have had much game time and I think the standard of goalkeeping in England is really, really good."
"It's a position I don't take lightly. For me to continue and to try to make the first team for England goes hand in hand with me making first teams at club level and trying to perform at my highest.''