Brendan Rodgers has received a bit of stick for praising Liverpool's performance against Ludogorets, but to be honest I agree with him. It wasn't perfect, we all know that, but it was better. At least 11 players were spirited and they gave the manager everything, they really worked hard and showed a bit of commitment to get a result.
Yes we threw the victory away at the end, but, at the end of the day, the job was to go out there and make sure we take it to the last game. We've managed to do that; if we beat Basel, and Ludogorets don't win in Madrid, we'll go through. You'd certainly have taken that a couple of games ago.
Yeah you want to go and win there, of course, but don't forget Real Madrid only just scraped a win in Ludogorets. They're no mugs. In an ideal world you want to go there and get the three points, but that's not as easy as some people might think.
When I played for Liverpool, you'd expect to go to a team of Ludogorets's level and win. But we're not there at the moment. We're in transition – yes, you can say that Liverpool have been in transition quite a lot over recent years, but don't forget Brendan bought in nine players in the summer. Man United are going through transition as well – it happens to all teams.
I can't see us winning the Champions League – we were 80-1 going into the Olympiakos game in 2005, and if I was a bookie I'd probably put odds of 180-1 on us winning it this year. But with a bit of luck we can do something in one of the cup competitions, or both, while making sure we get back into the top four.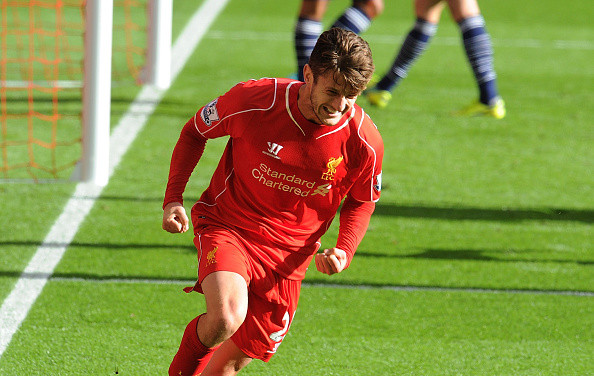 How can Brendan change things? Well they've got to get a new striker in January, and I think he might be inclined to sign a goalkeeper, even though I personally wouldn't do that. In terms of the team, I'd give Lambert a run of games now. Balotelli's not done much so far, and Rickie's proved that he's up for the fight and he's got that bit of quality as well.
Ultimately I think a lot hinges on Raheem Sterling and Adam Lallana. Good wingers will be crucial with Lambert up front, and it was great to see Sterling regain some confidence last night. He gave us some real X-factor last season, and we need him to do it again.
Lallana has shown some flashes so far, and I think he's got the quality we need. He hasn't really replicated the form he showed at Southampton, but now's the perfect time to do it! He's the ideal player for Rodgers – versatile, clever, tricky – and I think he and Raheem could be the men to save Liverpool's season.
John Aldridge is one of Liverpool's most prolific strikers of all time, having scored 50 goals in just 83 games for the club in the late 1980s.
John has just launch myfacevalue.co, a site which allows sports fans to trade tickets "at face value". Membership of the service costs £1 a month, and you can find out more by clicking here.