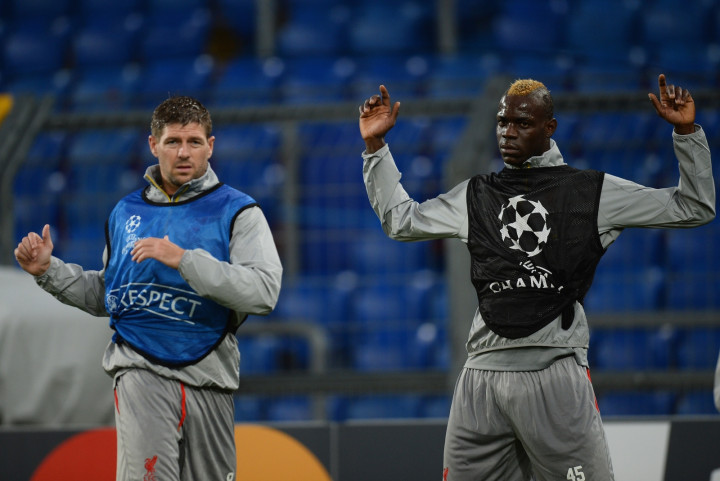 John Aldridge is one of Liverpool's most prolific strikers of all time, having scored 50 goals in just 83 games for the club in the late 1980s.
In his latest weekly column for IBTimes UK, the former Republic of Ireland international tells us Brendan knows best, and Steven Gerrard will respect any decision to leave him out against Real Madrid.

First things first, let's be clear. If Steven Gerrard's left out tonight he's been rested, not dropped. And I can see why Brendan Rodgers is thinking about it; he knows there's a good chance Liverpool are going to lose. You don't go to Madrid with that intention, but everyone know the last two group games are the ones that will determine whether or not we progress in the Champions League.
Will it be the right decision? Well if Lucas or Emre Can come in and do well, and then we kick on in the league against Chelsea with Gerrard back in the team, it's great. Personally I might give Can a go tonight – unfortunately he's had a couple of injuries since he joined Liverpool, but there's something about him. In fact he's one of the better buys in my opinion.
Stevie'll know the score, he's a football man. I'm sure Rodgers has had a long, hard cvonversation with Stevie today to get his line of thinking across. But he'll obviously be disappointed. In fact, if I was in Stevie's shoes right now, I'd be gutted.
I was lucky enough to play at the Bernabeu, and it's a great place to play your football. I scored there for Real Sociedad, we won 3-2 and I scored, it was great. It was a full house though, and the fans were great. Personally, though, I always preferred the Nou Camp - there's just something a bit special about the arena, it's like a colosseum. In the fact that I scored six goals in three games there probably has some influence on my thinking as well!
Rodgers Rumours are Rubbish
Ideally Liverpool would repeat my exploits in the Bernabeu tonight, but realistically we're looking for a good performance, which will relieve the pressure on Brendan Rodgers. Although, to be honest all the reports and criticism about him are total rubbish, which just sums up the modern day fans.
There's fans that are fickle in every club, always wanting to push the button on the managerial ejector seat. Yes the transfer policy in the close season wasn't great, and the pereformances against Basel, West Ham and Newcastle weren't plus we haven't been playing well at home. We all know that managers live and die by the sword.
But it's early days, the season is a quarter of the way old. No-one should be pressing the panic button just yet. We can still progress in the Champions League, we can still win the league cup, we can still finish in the top four. When we're out of contention for all those you can assess it a bit more.
Look at Pardew. Two weeks ago they wanted him out, now look at him. The fans need to have a bit of patience and wait until the end of the season to get a truer picture. In saying that, though, I'm confident the Rodgers Out brigade represent only a tiny minority of Liverpool supporters - the real fans, the ones who are still very much in the majority, will give Brendan the time he needs to restore Anfield's glory days.
John Aldridge has just launch myfacevalue.co, a site which allows sports fans to trade tickets "at face value". Membership of the service costs £1 a month, and you can find out more by clicking here.