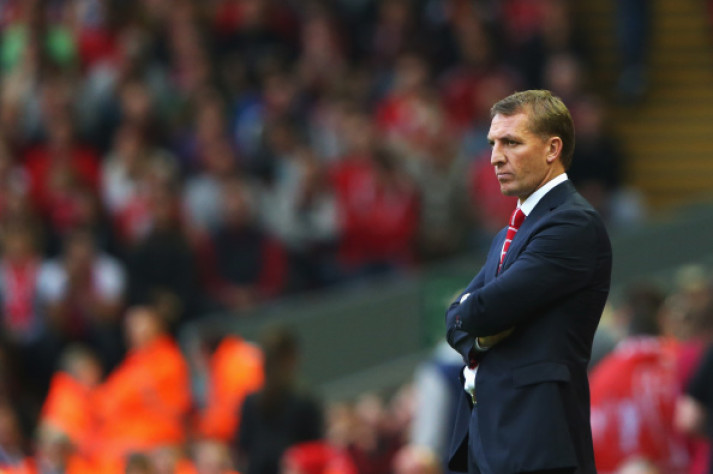 John Aldridge is one of Liverpool's most prolific strikers of all time, having scored 50 goals in just 83 games for the club in the late 1980s.
In his latest weekly column for IBTimes UK, the former Republic of Ireland international tells us it's too early to right off Mario Balotelli.
Everyone's been talking about Manchester United after their draw against Chelsea at the weekend. They've played their first top team, and they got a draw which everyone's raving about.
But I'm only worried about Liverpool. Brendan Rodgers and the players can't afford to look at what United, or any of the other clubs challenging for a Champions League spot, are doing. They've got to start performing themselves, and that just isn't happening at the moment.
Against Hull, the only real positive was the clean sheet. The team defended well, no doubt about it. But the balance wasn't right going forward. In fact there was no balance at all; the blend they had last year has disappeared, and the confidence going forward has evaporated.
The root of the problem is quite simple – when you don't have players of the calibre of Luis Suarez and Daniel Sturridge, you struggle. We've lost two players who scored 50 goals last season, and the two lads who've come in to replace them this season have managed one goal between them.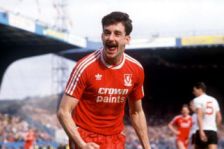 From my point of view, as an ex-striker myself, Mario Balotelli struggles as a lone frontman. He needs to play in behind someone in a free role, that suits him down to the ground, but when he's on his own it just doesn't work.
I know Brendan Rodgers paid a lot of money for Balotelli, and he's only had a few games, but I'd be bold and give him a break, take him out of the firing line for a few games. In his place I'd give Rickie Lambert a run in the team, he deserves the opportunity.
People might question Lambert's pedigree but don't forget he's played for England and he's had three great seasons in the Premiership he's no mug. Rickie's a Liverpool fan, and maybe the pressure of playing for his home-town club has weighed him down, but he's proved in the past that when he gets the service, he's dangerous.
By putting Rickie in, the focus on Balotelli would shift. There's just too much around Balotelli at the moment, he's getting a lot of criticism, and he needs a chance to recover.
In Gerrard we trust
In midfield, people are saying Steven Gerrard's on the decline, but that's rubbish. Steve's levels are so high that people jump on the bandwagon when he slips below them. It's just one of those things and you get that sort of attention everywhere, especially with a player of Steve's calibre. He's expected to do it week in, week out. It's not like that in football.
There will come a time to replace Gerrard, but not now. When he's got people to aim for up front, he's still one of the best around at picking a pass. But when there's no movement up front, he's limited up front. The absence of Suarez and Sturridge has affected him as well.
When it comes to January, I think we'll see Liverpool spend, and Brendan's got to have a look at bringing a top striker in. I also think he might go in for a goalkeeper. Simon Mignolet's one of the best shot-stoppers Liverpool have had, and if he had Pepe Reina's command of the 18-yard box you'd have a great keeper, but he's young in goalkeeping terms, and I think Brendan might want another option.
If we can get some more fluency, and do the right business in January, there's no reason we can't finish third or fourth. Chelsea and City are out on their own at the moment, and it seems United and Arsenal will be Liverpool's main challengers, although you can't write off Everton, Tottenham or Southampton, who have been brilliant so far.
At the end of the day, though, it's up to Liverpool. They've got to make some changes quickly, and if they can do that, my old club have every chance of a top-four finish.
John Aldridge has just launch myfacevalue.co, a site which allows sports fans to trade tickets "at face value". Membership of the service costs £1 a month, and you can find out more by clicking here.