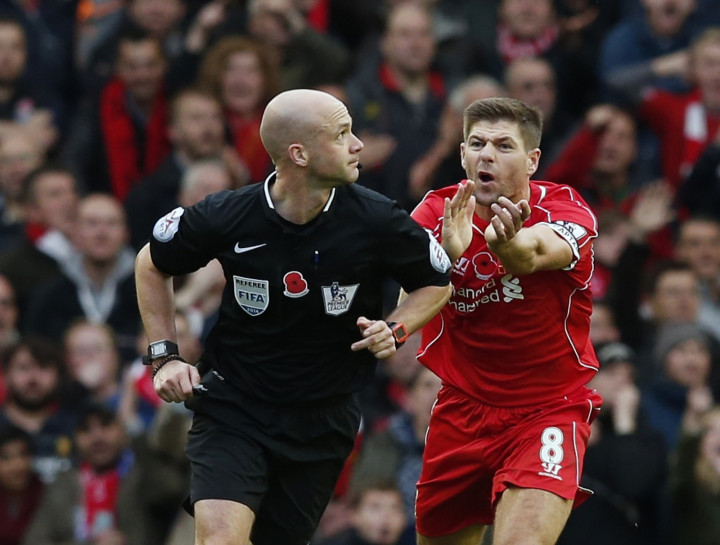 John Aldridge is one of Liverpool's most prolific strikers of all time, having scored 50 goals in just 83 games for the club in the late 1980s.
In his latest weekly column for IBTimes UK, the former Republic of Ireland international tells us Anthony Taylor should be called to account for his mistakes during Chelsea's win at Anfield.

Make no mistake, Liverpool could have got a draw against Chelsea if referee Anthony Taylor had had better eyesight with the second penalty decision. It was a chronic mistake, an absolute shocker. He was seven yards away!
For me there's no excuse for something like that. Sure, a referee can get a 50:50 decision wrong, everyone accepts that. Sometimes you see a penalty, or a red card, and you think 'yeah, I can see why he might have thought that' even if you don't agree with it yourself.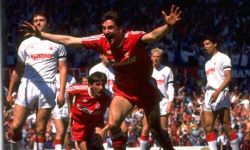 But when it's seven yards away, right in front of your eyes, it's ridiculous. And I'm not just condemning Anthony Taylor; Chelsea themselves had an obvious penalty when they played Manchester United, and United were on the end of a ridiculous penalty decision at Leicester. Referees are just bad across the board.
What can we do about it? Well for a start the refs who make those decisions should be dropped. They should be accountable for their mistakes, just like the players. When I played for Liverpool, I knew that if I missed a couple of sitters, I'd run the risk of being dropped for the next game. Why shouldn't refs face the same scrutiny?
Another thing I'd like to see is ex-players becoming referees. But then, we've been saying this for 20 or 30 years. Occasionally you see an ex-pro take up refereeing; one of them's an ex-Barnsley player, for example, and he's doing well. You'd think it would be good money for some former players as well, particularly the ones who played most of their football in the lower leagues.
Everyone knows that refereeing is difficult, we know it's a thankless task at times, but sometimes players could view a contentious incident through the prism of their own experience, through a player's eyes. They know whether someone's just gone in hard, or has actually tried to injure an opponent. They know when something's dangerous play, and when a player's back-chat goes too far.
All in all, it's hard to see a drawback to the idea of older players taking up the whistle when they hang up their boots. But, for some reason, the idea's not been implemented yet. Let's hope that changes.
Tough period
Of course I don't want to take anything away from Chelsea, or attempt to hide the fact that Liverpool are going through a tough time at the moment.
There's no belief; even when we get a lead you're waiting for something to go wrong. The defending has been poor, we all know that. For Chelsea's equaliser on Saturday, for players could have headed in that corner. The marking was shocking.
But we've just got to keep plugging away and hope the break comes. I don't want to criticise Brendan Rodgers - yes he's going through a bad period, but it's a collective thing. He's paid the big bucks to sort things out, so let's hope he finds the answers.
One thing's for sure, though: there's a long, long way to go. Arsenal and United are going through their own problems, and there's every chance we can kick on if we sort out the defence, and bring the belief back. Hopefully some of our key players will find form in the international break, and bring that back to Anfield.
John Aldridge has just launch myfacevalue.co, a site which allows sports fans to trade tickets "at face value". Membership of the service costs £1 a month, and you can find out more by clicking here.