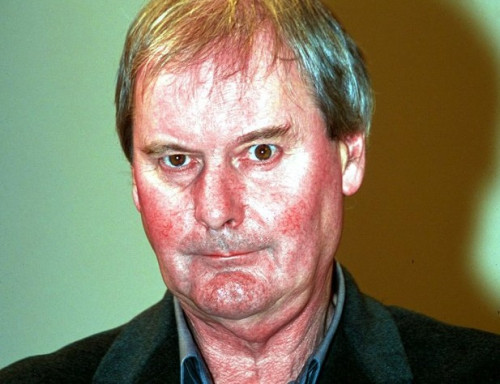 Satirical comedian John Fortune – who was famous for his TV work with Rory Bremner - has died at home.
Fortune found mainstream fame as one part of Bremner, Bird and Fortune, a sketch show that ran on Channel 4 from 1999-2007. But he also had strong comedy credentials as one of the founding members of the "Etablishment" in the late 1950s.
The group was founded by members of the prestigious Footlights drama club at Cambridge University and was headed by Peter Cook. It made a huge impact on popular comedy and sparked a satire boom in Britain.
Fortune's death at the age of 74 was announced on New Year's Eve by his agent. Vivienne Clore said: "He died peacefully with his wife, Emma, and dog Grizelle, at his bedside.
"A renowned satirist, early work included contributions to Peter Cook's Establishment club and more latterly his work with long term collaborator, John Bird and Rory Bremner.
"He is survived by his adored wife and three children."
Tributes were paid to Fortune by other big-name entertainers, including Bremner and Stephen Fry.
News reader Alistair Stewart praised Fortune for being involved in the "funniest stuff ever made".