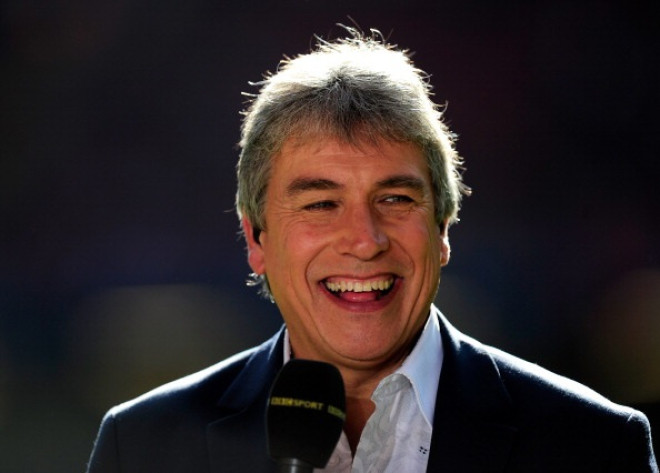 BBC presenter John Inverdale has blamed hayfever for a controversial comment he made about French tennis star Marion Bartoli.
The veteran broadcaster caused outrage at last year's Wimbledon tournament when he said former champion Bartoli was "never going to be a looker", so had to compensate in other ways.
The comment sparked a surge of more than 700 complaints from viewers with BBC director- general condemning the Inverdale's comments as "totally unacceptable".
But the pair have seemingly settled their differences and will share the ITV commentary booth for the broadcaster's coverage of the 2014 French Open at Roland Garros.
In an interview with the Radio Times, the commentator said he changed his mind on what he was going to say at the last second, only to dig an even bigger hole.
"I was horrified for Marion. I understand how hard sports stars work to get to the top, and at her moment of triumph the last thing she wanted was some idiot distraction," he said.
"I was feeling so ill that day, I had terrible hay fever and all I could think of was that I wanted to go home to bed. I had Andy Murray in the final the next day. I knew I had to be on form. Your mind is going all over the place, we're on air from 12 noon till 7pm with not a single word written and you've got to fill the time."
Bartoli, who insists she holds no grudge against Inverdale, said in an interview: "I'd known John a long time, and I knew what he was trying to say. At the end of the day I am a tennis player, I know I'm not 6ft tall, I'm not the same long, lean shape as Maria Sharapova, but the beauty of tennis is that anyone can win, tall or short."