US Secretary of State John Kerry will meet his counterparts from Germany, France and the UK in London on Sunday (16 October) to share "fresh ideas" about how to broker peace in Syria.
On Saturday, Kerry held talks with Russian Foreign Minister Sergei Lavrov, along with ministers from Iran, Iraq, Turkey, Jordan, Saudi Arabia and Qatar in Switzerland – just weeks after a ceasefire crafted by the US and Russia collapsed.
Kerry said that he had discussed a number of options that could lead to a ceasefire in the five-year long civil war, some of which were agreed upon.
"I would characterise this as an example of what we wanted, which was a brainstorming and a very candid first-time discussion. A number of ideas came from the number of different ministers as we hoped that might be able to shape some different approaches," Kerry told reporters after the meeting.
Meanwhile, Russia's Lavrov told Russian news agencies that he had "no special expectations" from the meeting and added that the ministers had discussed several "interesting ideas".
"We agreed to continue contacts in the next few days aiming at agreements that could advance the settlement. We spoke clearly in favour of a quick launch of a political process," the Russian foreign minister said.
A Western diplomat present at the meeting told Reuters that the talks were not well formulated and that there was not clarity on the ministers attending the meeting until the last minute.
According to the BBC, the talks scheduled in London come after an emergency debate held on 11 October in the House of Commons.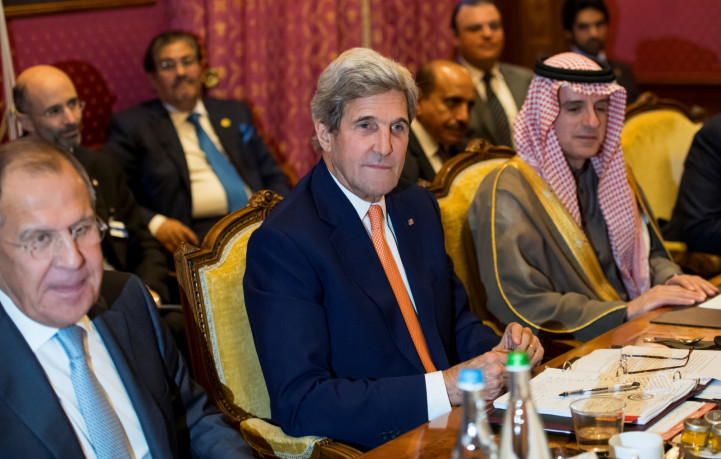 The UN has called for a ceasefire to be implemented in Aleppo and wanted Syrian armed forces backed by Russian warplanes and Iranian troops on the ground to stop their offensive to that aid and be provided to the thousands of civilians trapped in the city.
Western countries have blamed Moscow and Damascus for killing civilians and bombing hospitals in the city.