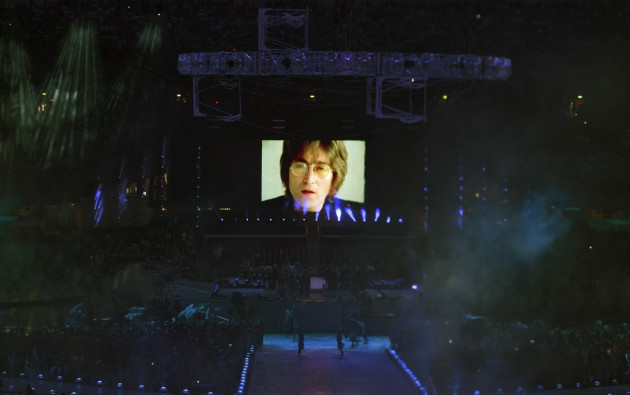 Turkish state broadcaster TRT censored part of John Lennon's Imagine lyrics which called for a world with "no religion" when it televised the closing ceremony of the London 2012 Olympic Games.
A remastered version of the video for Imagine was shown during a tribute at the ceremony to the former Beatle but the version shown in Turkey skipped the "no religion" part, according to NTV website.
"As Prime Minister Recep Tayyip Erdoğan bases Turkey's bid to host the Olympics in religion rather than peace and brotherhood, it is worth asking what else Turkey will seek to censor," wrote Michael Rubin of Commentary magazine.
Lennon fans were unlikely to be impressed by Turkey's actions.
Songwriter Cee Lo Green has already felt their ire after he rejigged Lennon's lyrics to reflect his own beliefs. He performed Imagine on NBC's New Year's Eve show in the run-up to the Times Square ball dropping and changed the lyrics from "Nothing to kill or die for/ And no religion too" to "Nothing to kill or die for/ And all religion's true".
Green responded to critics tweeting: "Yo I meant no disrespect by changing the lyric guys. I was trying to say a world where u could believe what u wanted that's all".