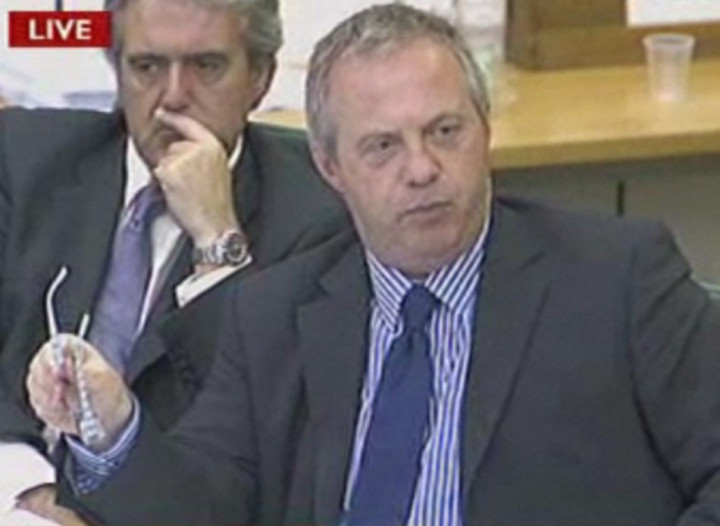 A vocal Labour MP who sits on the Treasury select committee (TSC) that grilled top Barclays bankers Marcus Agius and Bob Diamond has slammed the new banking inquiry as a "total joke" after being left out of the panel while other TSC members are drafted in.
John Mann, Labour MP for Bassetlaw, blasted former Barclays chief executive Diamond as "grossly incompetent" for his role in the Libor fixing scandal, as well as "complicit and negligent", during the banker's TSC hearing.
He also labelled Barclays a "rotten, thieving bank".
"New finance committee is a total joke," tweeted Mann after the news broke of who will feature on the banking inquiry panel. Mann said he will start his own corresponding inquiry into banking.
The panel of MPs in parliament's banking inquiry has been agreed, according to reports, and will be led by Conservative Treasury committee chairman Andrew Tyrie.
Tyrie will be joined by Conservative Mark Garnier, Labour MPs Pat Mcfadden and Andy Love, and Liberal Democrat John Thurso, reported ITV News.
A formal announcement is yet to be made.
"Tyrie had already reached his conclusions before he whitewashed Libor scandal," Mann tweeted.
Andrea Leadsom, the Tory MP and TSC member, had been praised for her forensic questioning of Diamond and Barclays chairman Agius, but also does not feature on the banking inquiry panel.
"Leadsom and Mann both available but too outspoken on banking," claimed Mann.
Mann's outburst will cause Tyrie a headache as he leads the inquiry. Tyrie said he would not chair the panel unless there was cross-party support for his inquiry.
Labour wanted a public inquiry into banking, saying it must be an independent investigation into the culture and standards within the industry.
The government said it would be too costly and expensive to hold a judicial inquiry, as they want to put recommendations for reform into finance legislation due for debate in parliament at the start of 2013.
MPs voted for a parliamentary inquiry into banking and Labour has grudgingly agreed to take part.
A probe into banking was demanded in the wake of the Libor scandal, in which Barclays Bank traders were found to be attempting to manipulate a reference rate to their advantage.
Libor - the London Interbank Offered Rate - is calculated from submissions by a number of "panel banks" of what rates they think they can borrow from other banks.
These submissions are calculated internally by each bank for a number of loan maturity dates, such as three months and six months, by using the latest borrowing data they have from the previous day.
The British Banking Association (BBA), a professional body for banks and bankers, is responsible for working out the Libor rates for a range of currencies and maturity dates, totalling 150.
Libor rates are then used as a benchmark for a variety of trades and loans, such as interest rate swaps and corporate borrowing.
While Barclays was the first to settle its case with the Financial Services Authority (FSA), who investigated the scandal, and was handed the City of London's biggest ever fine of £59.5m, many other banks are facing similar accusations.
It is not thought that Barclays has the worst record for attempted Libor manipulation.