John McAfee Accused of Stalking Property Manager in Oregon
Eccentric antivirus software pioneer John McAfee has been evicted from his apartment building following a civil stalking complaint filed against him.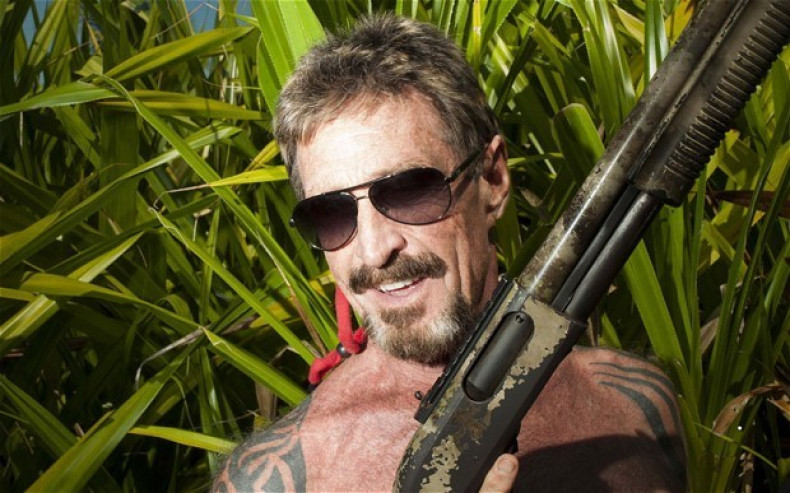 According to the court filing obtained by The Oregonian, McAfee was evicted from his luxury apartment last week after property manager Connor Hyde filed a complaint against McAfee for stalking.
McAfee has since denied that he was ever evicted from the apartment and claims he left his apartment in Portland, Oregon up to two months ago.
The 68-year-old has been in the headlines a lot over the past year after he fled Belize last November when police sought him in connection with the fatal shooting of his neighbour, US expatriate Gregory Viant Faull. McAfee escaped to Guatemala where he claimed political asylum and was eventually deported to the US in December.
McAfee moved into luxury apartment building The 20 on Hawthorne at the beginning of 2013, a property managed by the Riverstone Residential Group.
Conspiracy to kidnap
In the court filing made on the 21 November, Hyde claims that McAfee sent him threatening emails accusing Hyde of being part of a conspiracy to kidnap him.
Hyde added that he fears for his safety because of McAfee's "well-publicised history of erratic behaviour, drug abuse and access to weapons", as well as the fact that McAfee "employs bodyguards from a motorcycle club that are often armed."
Multnomah County Judge Steven Evans has granted a temporary protective order against McAfee and scheduled a further hearing for 3 January, 2014.
Inconsequential
In a phone interivew following the court order being granted, McAfee told the Associated Press (AP) that he has "never been evicted from anything" and that the protective order is inconsequential since he moved to Montreal, Canada two months ago.
He said that he had a "severe problem" with Hyde but had never threatened him, and that he had issues with the building management over "wilful lapses of security" but had not been forced to leave.
"He gave keys out to all of his friends, and friends of friends," McAfee told AP. "People were partying in vacant condos. It's turned into a nightmare ever since the new owners purchased the building four months ago."
McAfee founded computer anti-virus company McAfee Associates in 1987 and is known as being the first in the industry to distribute antivirus software using a limited trial "shareware" model. In 1994 for $100m (£61.8m, €73.8m), he sold his stake in the company and moved to Belize in 2009 for tax reasons.
McAfee told the New York Times in 2009 that he had lost $96 million in the 2008 US financial crisis, although he has since disputed this claim in other interviews.
In 2012, he told the American Mensa association's magazine Mensa Bulletin that he is now "the most popular hacking target" because he developed the first commercial anti-virus. Because of this, he gets other people to buy his computer equipment for him and he changes his IP address several times a day.
In October, McAfee announced he has started a new cybersecurity company called Future Tense, and is working on a new personal peer-to-peer router called D-Central which can prevent internet service providers from being able eavesdrop on internet communications.
Two movies are currently being made about McAfee's life, as well as a biography, a series of graphic novels about his years in Belize, and a television documentary.