John Mills: Labour leadership hope to win over disillusioned voters with industrial strategy
Donor and Brexit backer says party has a 'big problem' with disaffected voters.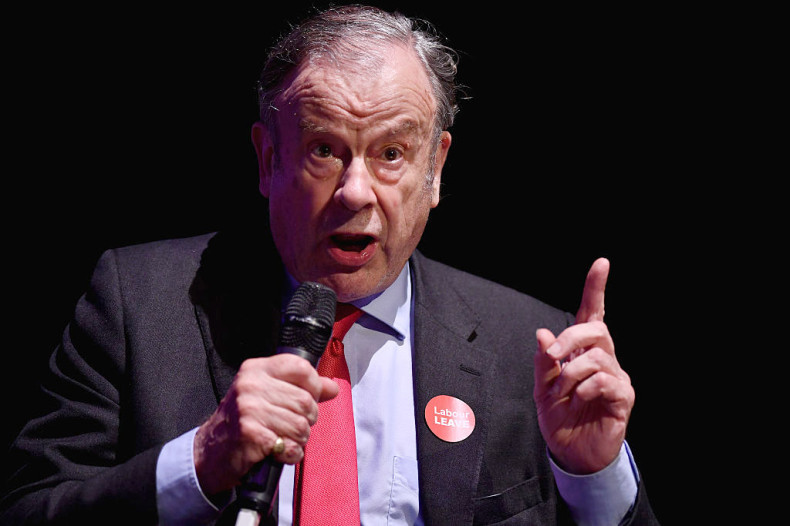 Some of Labour's leadership team are hoping to win back working-class voters with their own industrial strategy, according to John Mills.
The party donor, speaking to a group of journalists in central London on 26 January, would not reveal the names of the top Labour MPs involved.
"I've talked to quite a lot of [the leadership team] and I think they are gradually beginning to realise that something along these lines is going to be the only will or way of re-engaging the Labour Party with the industrial working-class," he said.
Mills, the founder of consumer goods firm JML, wants to focus such an industrial strategy more on the supply side as well as the demand side, including making the UK's exchange rate more "competitive".
The Brexit backer argued that controversially lowering sterling from its current rate of $1.26 to around $1.05 would boost manufacturing.
He added: "The Labour Party, you know, has a big problem which is that a lot people got disaffected and it's kind of hard to get them back.
"I'm sure a lot of this discontent all goes back to globalisation and the other issues we have been talking about.
"These are big numbers which the Labour Party needs to confront otherwise the Labour Party is going to lose a large number of seats at the next election…These are just the bald facts."
The comments come weeks after Labour launched its industrial strategy consultation. The initiative is led by shadow business secretary Clive Lewis.
"Starved of investment, productivity trails behind our rivals, and our balance of payments deficit presents a mounting threat," he said.
"For too long, the benefits of growth have not been shared across the country. Only a bold, transformative industrial strategy can fix these problems."
Theresa May has also published her own industrial strategy, which includes offering "sector deals" to businesses. The plan is designed to help address sector-specific challenges and opportunities for companies, according to Number 10.
Labour, meanwhile, are lagging 16 points behind the Conservatives in the latest opinion poll from YouGov. The party is also defending two seats in the Copeland and Stoke-on-Trent central by-elections on 24 February.