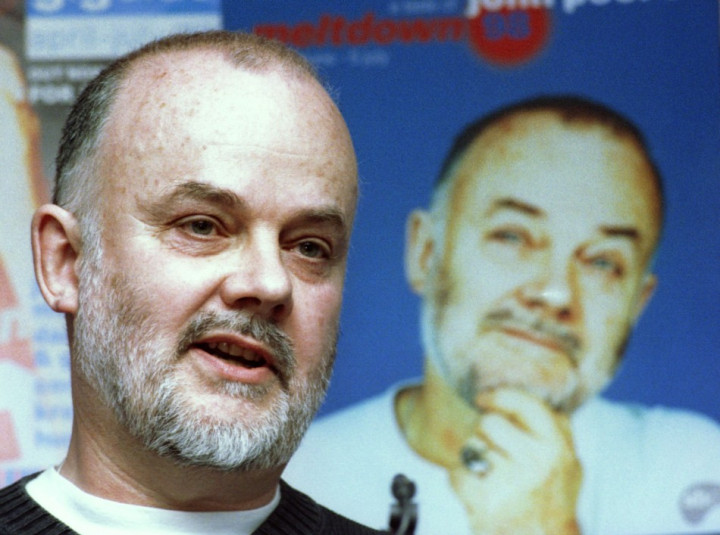 A woman from Surrey has claimed she became pregnant during a three-month relationship with the late DJ John Peel when she was 15.
Jane Nevin claimed she met the former Radio One presenter backstage at a Black Sabbath concert in London in 1969.
Nevin, 59, said the relationship ended when her mother found out about it. Nevin said she then went through a "traumatic" abortion at a clinic in Ealing, west London.
She told the Daily Mail: "I was devastated when I found out I was pregnant. I didn't even think about telling John. I just wanted it to be over.
"He must have known I was still at school. But he didn't ask and I didn't tell him."
Nevin contacted Peel, who died in 2004, nearly 30 years later to talk about their relationship. Peel expressed relief that she had not given birth to his lovechild.
Peel wrote to Nevin: "Well, you've scared the daylights out of me. For years I've been expecting a letter starting, 'In the 70s we had a brief affair - and your now son/daughter, aged 27, wants to meet you'."
Nevin said she was in awe of the popular DJ and discussed how she first met him at the Sabbath gig.
She said: "He came over and started talking to me. I was totally in awe of John. I adored his long hair and beard and he talked so intensely about music.
"After that night, we would meet up about once a week. If we had sex, we never went to his place.
"It would always be in his studio or backstage at the Roundhouse in Camden.
"I loved the status of knocking around with him. He would invite me to gigs and I would follow him around like a lapdog.
"I don't know if sex was expected but I went along with it willingly.
"Looking back, it was terribly wrong and I was perhaps manipulated. But it was a different era."
Peel was separated from his first wife, Shirley Anne Milburn, at the time of the affair. Milburn was 15 at the time of the marriage, although Peel later claimed she lied about her age when they were wed in 1965.
The revelations come as allegations of paedophilia and sexual abuse continue to mount against Jimmy Savile, who worked alongside Peel at the BBC. Gary Glitter, Freddie Starr and an as yet-unnamed fourth celebrity have been implicated in the Savile scandal.