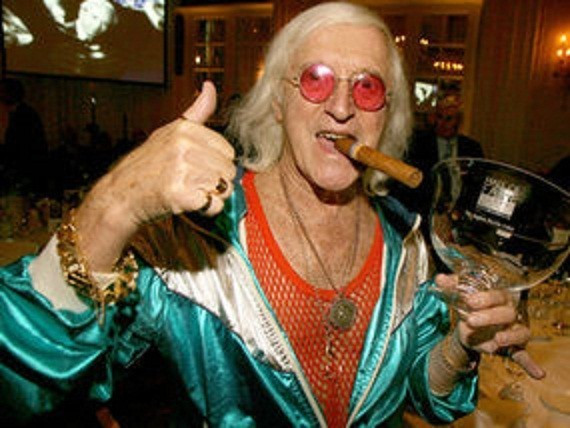 Scotland Yard is pursuing 120 separate lines of inquiry into the allegations of child abuse against Jimmy Savile.
Police have revealed that they had formally recorded eight serious allegations, including two rapes, against the late DJ and children's television show host.
Commander Peter Spindler, head of specialist crime investigations, said that the investigation had found evidence of offending on a "national scale" and that there could be up to 25 victims in total.
He told journalists: "Information is coming in as we speak probably.
"This really has captured the public's mind. We are getting calls from victims, from witnesses and third parties who believe they know something about it.
"We have formally recorded eight criminal allegations against Savile. Two of those are rape, six of indecent assault.
"These are primarily against girls in their mid-teens, so between 13 and 16, and it spans four decades of abuse."
It was the latest development in the scandal that has engulfed the former Top of the Pops host, who is accused of sexually assaulting more than 40 teenage girls during the 1960 and 70s.
Spindler insisted that the police were not investigating the BBC, where Savile worked throughout his career.
There had been claims in an ITV documentary about Savile's alleged abuse that some of the abuse took place on BBC premises but that the broadcaster turned a blind eye.
A BBC spokesman said the corporation was horrified by the allegations and offered full cooperation with the police.
With support fromthe NSPCC, the police hope to compile a joint report which will be named Operation Yewtree. It will assess the lessons that can be learned from the case and shere the information with relevant agencies