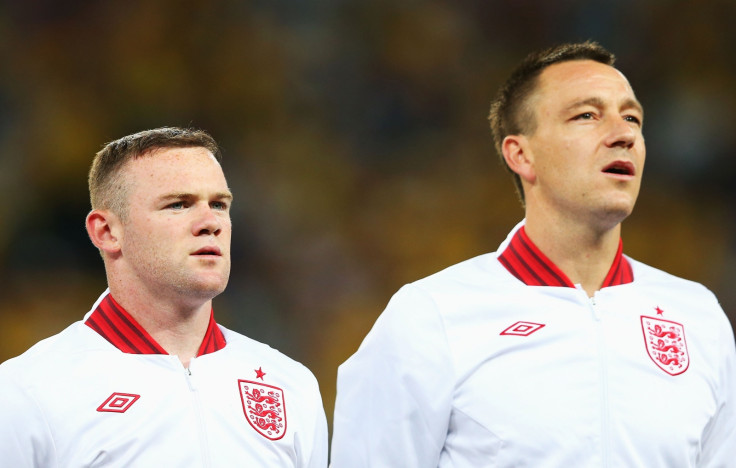 Chelsea captain John Terry thinks Manchester United skipper Wayne Rooney deserves more respect, calling him a "great player and man". The under-fire 30-year-old has been dropped by England interim boss Gareth Southgate for the Three Lions' World Cup qualifier against Slovenia in Ljubljana – but Terry has urged supporters to show Rooney the respect he alleges is due.
The United star is England's all-time leading goalscorer and has officially retained the captaincy of the national team, even though he is no longer a first-choice selection under Southgate. Terry has taken to Instagram to pay a glowing tribute to Rooney and to urge fans to throw their support behind him.
"Wayne Rooney – England's highest record goalscorer in the history of our game. Soon to be the most capped player our great country has ever produced," Terry wrote of the United forward in lengthy post.
"One of the very best players I have seen and had the pleasure playing with in my lifetime, and a man who has given everything for England. An absolute LEGEND at Everton, Man Utd, England and world football. We should all show more respect to this great player and man. (sic)"
Rooney, meanwhile, confessed he is going through a "difficult" period with United and England. "Of course, I'm not denying it is a difficult period. I've been on the bench the last few games for Manchester United but that's part of football," said Rooney – England's most-capped male outfield player – according to the BBC.
"I have to work hard and, when I'm needed for both club and country, I'll make sure I'm ready."
The United skipper also admitted he was not surprised to have been omitted from Southgate's side for the World Cup qualifier against Slovenia. "I've played 13 years non-stop for England and given everything. A time comes when you're not the first name on the team sheet, which I have been in the past," he reflected.