Wayne Rooney has insisted that he still has plenty to offer to both England and Manchester United after being dropped for the Three Lions' World Cup qualifier against Slovenia.
Caretaker manager Gareth Southgate announced the decision to drop Rooney – England's all-time leading goal scorer and outfield appearance-maker – on 10 October, explaining that the decision was a purely tactical one.
The 30-year-old forward has also lost his place in the United team after a series of poor performances and faces an uncertain future at Old Trafford.
Speaking to reporters ahead of England's trip to Slovenia, Rooney admitted that he was going through one of the most difficult periods of his career.
"It is something which I have to go through," the former Everton forward was quoted as saying by the Guardian.
"I am big enough to deal with it. I believe I can come back from this. I am 30 years of age. I am not 35 or 36 where you are thinking: 'Can you get back from it?' I will keep working and I have said before that I will not stop playing for England and start going to Dubai for a few days in the international break," he said.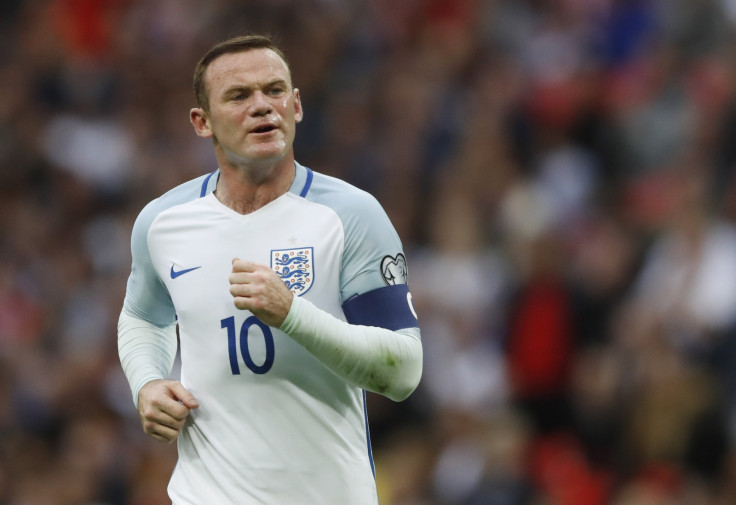 "After the summer it would have been easy for me to walk away and say: 'That's it, I've had enough,' but that's not me. I feel I have a lot of offer and I've made that clear, certainly until the World Cup in Russia. That's what I want. I'm not suddenly going to turn round and say: 'I'm not playing, I'm not going to turn up.' I will turn up when called upon and be ready," Rooney added.
"I'm not denying it's a difficult moment but I have to show the right attitude, try to be positive and make sure I am supportive of my teammates."
Rooney played as a deep-lying midfielder in England's 2-0 World Cup qualifying win over Malta on 8 October. He has only scored one goal in 12 appearances for club and country this season.