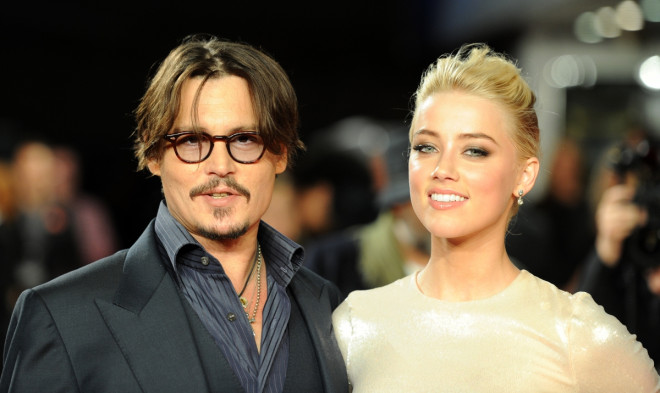 Johnny Depp has announced that he is officially off the market.
The Pirates of the Caribbean star threw a lavish engagement party for his fiancé 27-year-old Amber Heard.
One hundred of his closest friends joined in the celebration at Carondelet House in LA, among them his two children, Lily Rose and Jack, from his first marriage to Vanessa Paradis, his mother Betty Sue Palmer and his celebrity friends, including Steven Tyler, Marilyn Manson and Mandy Moore.
Heard's father David and her sister Whitney also joined the party, as guests arrived brandishing the invitations with A & J monograms and a gold seal.
Wearing a black suit and matching hat, 50-year-old Depp made a discreet entrance, arriving with 27-year-old Heard in a dark car and entering the venue through a red velvet curtain.
The glamorous guests danced to retro classics such as Wild Thing by The Troggs, Tutti Fruti by Little Richard, Jailhouse Rock by Elvis, These Boots Are Made For Walking by Nancy Sinatra, and We Got The Beat by The Go-Go's.
The Hollywood couple first met in 2010 when they filmed The Rum Diary together in San Juan, Puerto Rico.
Depp was still with Paradis at the time however, rumours suggesting they were living separate lives were circulating widely.
In June 2012, they announced their split, and a year later the actor made his first public appearance with the actress who is 23-years his junior, on the red carpet for her film Three Days To Kill.
The 21 Jump Street star was first seen flashing her diamond engagement ring in January, however it was revealed Depp had proposed on Christmas Eve in 2013.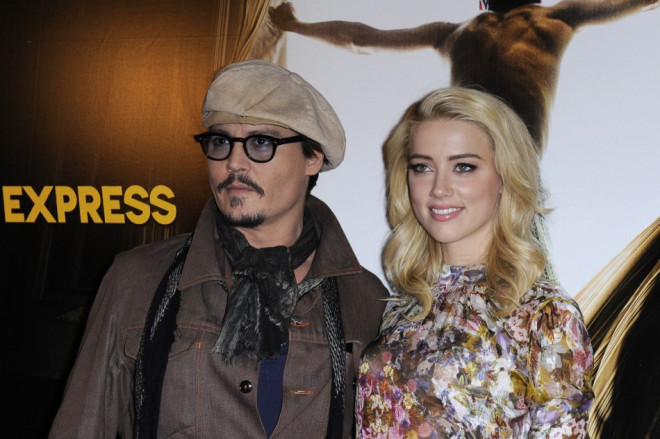 A source told People "Of course they couldn't be happier to be engaged."
Before meeting the A-list actor, Heard had been romantically involved with women and was reportedly in a relationship with photographer Tasya van Ree from 2008 until 2011.
In 2010 she came out at the GLAAD 25th anniversary event. Commenting on her sexuality she said: "I don't label myself one way or another - I have had successful relationships with men and now a woman. I love who I love; it's the person that matters."
Depp has had a series of high profile relationships. He was first married to Lori Anne Allison from 1983 to 1985. He was later engaged to actresses Jennifer Grey and Sherilyn Fenn, before proposing in 1990 to his Edward Scissorhands co-star Winona Ryder.
He famously had a tattoo inked on his arm saying "Winona Forever." However, the tattoo outlived the relationship and the actor was soon seen in the arms of British supermodel Kate Moss who he dated for four years.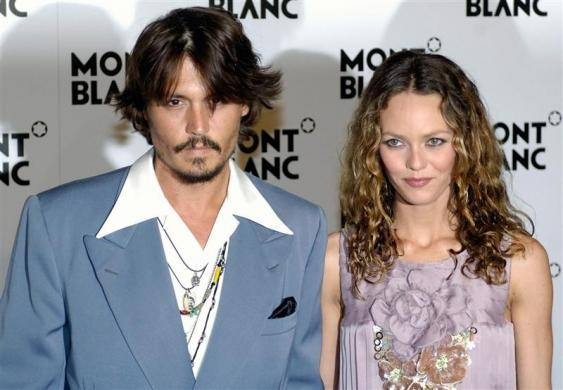 Depp began a relationship with French actress and singer Vanessa Paradis, who he met while filming The Ninth Gate. While the couple had two children together, they never married.
Depp and Heard have most recently worked together in the thriller London Fields, in which Heard plays a woman who knows one of her lovers will murder her.
The blonde actress will next star in Autobahn with Nicholas Hoult, who is dating Jennifer Lawrence, while Depp is set to reprise his role as Captain Jack Sparrow in another instalment of Pirates Of The Caribbean film, titled Dead Men Tell No Tales.
A date has not been confirmed for the wedding.