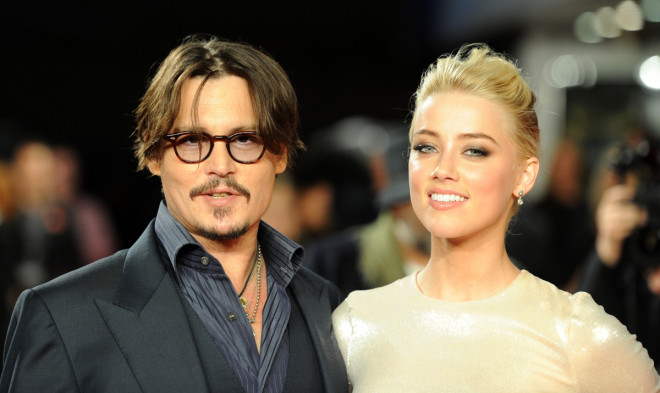 Just weeks after announcing their engagement, Johnny Depp and Amber Heard are reportedly expecting their first child.
According to the 27-year-old actress's former boyfriend Mark Wystrach, she is pregnant with the 50-year-old Pirates of the Caribbean star's third child.
"She's pregnant already! I saw her three weeks ago," Wystrach, told InTouch. "Amber and I dated years ago but we are still close."
The pregnancy claims come just days after Depp, who is already dad to Lily-Rose and Jack from his relationship with ex-partner Vanessa Paradis, rubbished rumours of a shotgun wedding.
"A child? Good god, what do you think I am, a savage?' Johnny queried. "No, no truth to that. [It's] not a shotgun affair," he said during a recent appearance on the Today Show.
Although Heard has not denied the pregnancy reports, Depp had previously opened up about his desire to have more children.
"I love kids. I have two, and they're perfect," he told Extra TV during a promotion tour for his new film,Transcendence, "Man, I'd make 100. But I've got the easy gig, right?"
Depp, who was married to Lori Anne Allison from 1983 to 1985, proposed to Heard on Christmas Eve 2013 after dating for a year.