Johnny Depp has officially signed on to star in upcoming drama The Libertine and, despite what you may think – you haven't accidentally stumbled across an old archived story – this movie is completely separate from his 2004 outing of the same name. French actress Marion Cotillard, who starred with Depp in 2009's Public Enemies, will be joining the legend on screen, while Brett Ratner (X-Men: The Last Stand) is on board to direct.
The Libertine is a cinematic interpretation of the events leading up to International Monetary Fund (IMF) Managing Director Dominique Strauss-Kahn's resignation in 2011. In May that year, he was accused of sexually assaulting a New York hotel maid but the case collapsed due to inconclusive physical evidence and the maid's credibility brought into question. Controversy and intrigue still surround the allegations, particularly as the case was revisited in December 2012 when Strauss-Kahn signed a settlement agreement out of court.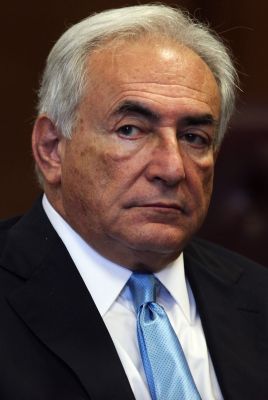 Working with a script originally penned by Ben Kopit, Depp is reportedly set to play Strauss-Kahn. Warner Bros will be funding the film, which is likely aiming to explore different angles to the story than Abel Ferrara's Welcome to New York, another film surrounding the case.
In the meantime, Depp will next be seen in James Bobin's Alice Through The Looking Glass opposite Mia Wasikowska, Helena Bonham Carter and Sacha Baron Cohen. After that, he will appear in the fifth instalment of the Pirates Of The Caribbean franchise Dead Men Tell No Tales – naturally as beloved Captain Jack Sparrow.
Cotillard is currently attending Cannes Film Festival in promotion of her next films, Xavier Dolan drama It's Only The End Of The World and Nicole Garcia's From the Land to the Moon. This year she will also be seen in the eagerly-anticipated action fantasy Assassin's Creed alongside her Macbeth co-star Michael Fassbender.
For more entertainment news follow A-List on Twitter @Alistinsider