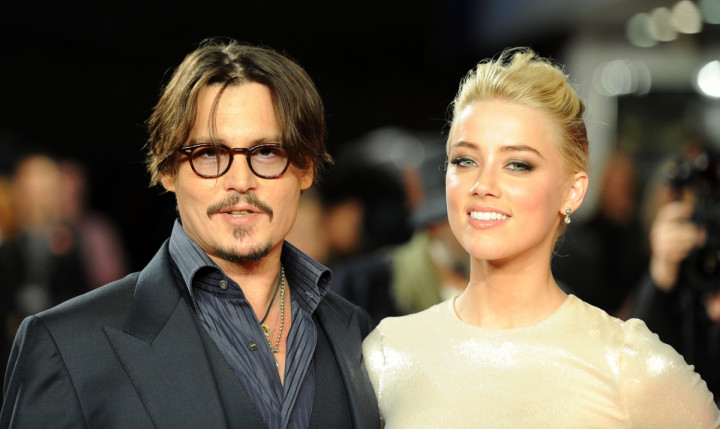 American actress and model Amber Heard is reportedly upset with Johnny Depp after his drunken speech at the 18th Annual Hollywood Film Festival.
According to Star magazine, the 28-year-old Drive Angry star "couldn't believe he had made such a fool out of himself."
"This reflects really badly on her, and she's not happy about it. There's a chatter in Johnny's camp about rehab. At this point he is driving everyone away – including Amber," an insider said.
Heard and Depp met while filming of The Rum Diary in 2010. The pair who have maintained a low profile, made their first official public appearance at the Art of Elysium's Heaven Gala in Los Angeles on 11 January.
In April, Radar Online reported that the 51-year-old Pirates of the Caribbean star's friends think that he is hiding his partying side from his fiancee.
"Johnny was so wild for so long and it's hard to believe that Amber has straightened him out completely," a source told the website.
"Last year he was partying with six chicks and getting turned away from bars, this year he's quietly going to dinner with Amber and you never see him do anything wrong."
"Johnny always seemed like he was having a great time out partying, and it wasn't just because a lot of women were around. People are afraid that he's just stopped partying or is hiding his partying to be a good and upstanding guy for Amber.
"No one wants to see him go down that path again so they're hoping that Amber is keeping him in line," the insider added.
Last year, Depp told Rolling Stone magazine that he had been sober for a year and a half.
"I just decided that I pretty much got everything I could get out of it," he said.
"I investigated wine and spirits thoroughly, and they certainly investigated me as well, and we found out that we got along beautifully, but maybe too well."
However, in the interview the Edward Scissorhands star denied being an alcoholic.
"No, I don't have the physical need for the drug or alcohol. No, it's more my medication, my self-medication over the years just to calm the circus. Once the circus kicks in, the festivities in the brain, it can be ruthless," he said.