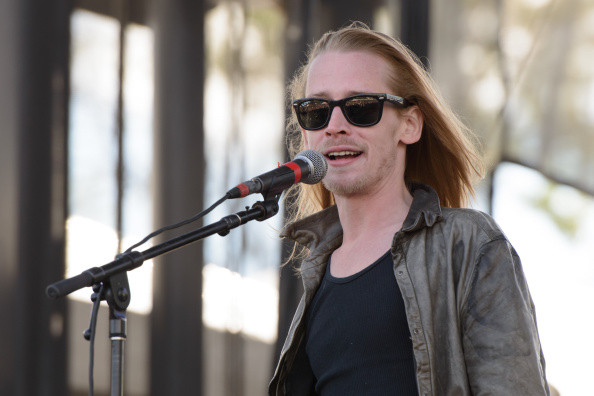 American actor and musician Macaulay Culkin has again become the victim of a celebrity death hoax.
A false report stating that the 34-year-old Home Alone actor passed away originated from a website called MSNBC.website.com, which was mistaken for the real MSNBC.
The bogus report read:
Sources are reporting that Macaulay Culkin, best known for his role as Kevin McCallister in Home Alone and sequel Home Alone 2: Lost in New York, has been found dead at the age of 34.
Multiple unconfirmed reports say Culkin was found dead Friday afternoon in his Manhattan apartment after police responded to a wellness check requested by a family member.
At least one occupant of the Manhattan apartment confirmed the apartment belongs to Culkin but police have not confirmed the man's identity at this time.
"The apartment was exceptionally clean and we found no signs of abuse or foul-play so we are depending on the coroner to make a final ruling of what happened here today," said Det. James Patterson, of the Manhattan Police Department.
Born August 26, 1980, Culkin began acting at the tender age of four. At the height of his fame, he was regarded as the most successful child actor since Shirley Temple.
Many fans immediately took to the micro blogging website to check if the news was true.
This is not the first time Culkin has been haunted by a death hoax.
In April, Culkin, the star of several children's films, including Richie Rich, Uncle Buck and My Girl, as well as featuring in the late Michael Jackson's Black or White music video, was reported dead.
However, Culkin is alive and well, and is currently focused on his rock band, The Pizza Underground.
The list of celebrities affected by similar hoaxes is growing, and includes comedian Bill Cosby, Bill Nye the Science Guy, Reese Witherspoon, Robert Pattinson, Margaret Thatcher, Phil Collins, Kris Jenner, Denzel Washington, Adele, John Witherspoon, Taylor Swift, Justin Bieber and Lady Gaga.
Meanwhile, Oscar-winning actor Morgan Freeman personally came forward to clear rumours and poke fun at fake stories suggesting he had died, assuring fans he is alive and well.