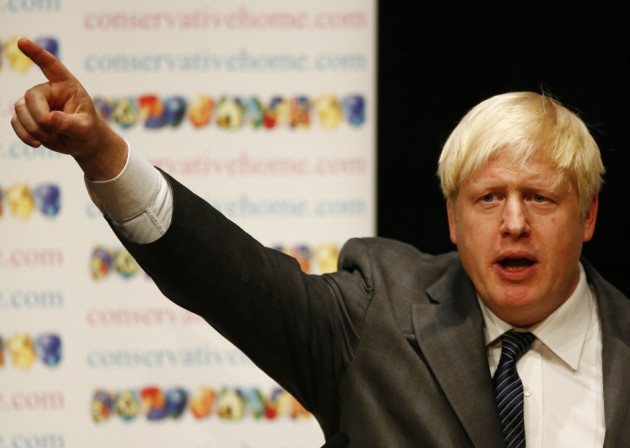 Boris Johnson's fantasy Thunderbird Island-esque airport plans have been compared to schemes devised by Adolf Hitler.
The damning comparison was made by architect Sir Terry Farrell, as Johnson unveiled plans to build a new hub airport for London in one of three locations near the capital city.
The final three potential sites for the four-runway airport are the Thames Estuary - already known as 'Boris Island' - the Isle of Grain in Kent and Stansted in Essex.
More than 375,000 jobs would be created by building a hub airport, and £375bn could be pumped into the UK economy - insisted the mayor.
He said he wants to shut down Heathrow airport and turn the site in west London in to residential flats and houses.
Attacking the scheme, Sir Terry said: "When people say that you have got to have vision, well Hitler had vision.
"Vision can be a madness where you get so obsessed you throw everything you have got on the roulette table and hope you got it right."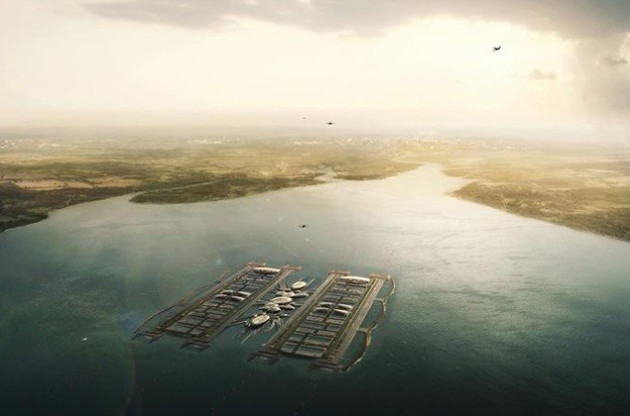 According to Sir Terry, demolishing Heathrow airport and building a new airport would be the biggest project ever undertaken.
"It makes HS2 look like chicken feed. It's going to be the biggest project the UK has ever done in its history," he said.
Johnson insisted more airport capacity was needed because London was slipping behind continental rivals.
Speaking at City Hall today, he said: "Ambitious cities all over the world are already stealing a march on us and putting themselves in a position to eat London's breakfast, lunch and dinner by constructing mega airports that plug them directly into the global supply chains that we need to be part of.
Those cities have moved heaven and earth to locate their airports away from their major centres of population, in areas where they have been able to build airports with four runways or more. For London and the wider UK to remain competitive we have to build an airport capable of emulating that scale of growth."
Sir Terry's jibe is not the first time Johnson has been compared to the man who created Nazi Germany and orchestrated the Holocaust.
During the 2012 London mayoral election campaign, Livingstone called Johnson 'Hitler' and describe himself as Churchill - who was the nemesis of the Fuhrer.
Hitler devised countless grandiose schemes for rebuilding cities in Germany devastated by war, none of which ever came to fruitiion.
During his final days hiding in a bunker as Russian troops advanced on Berlin, Hitler inspected scale models of several plans, including the 'People's Hall.' It would have been the biggest dome ever built - but was never accomplished.