Finnish company Jolla has announced that hundreds of thousands of Android apps will run as normal on its Sailfish OS.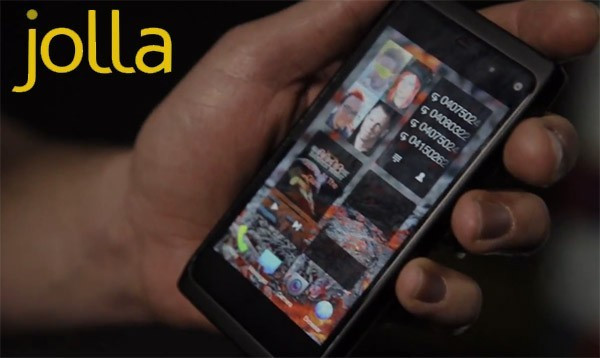 As one of many new mobile operating systems to emerge in the last 12 months, Jolla's Sailfish OS will face an uphill struggle to compete in the smartphone world, not only with established players like Android, iOS, Windows Phone and BlackBerry but also a host of emerging mobile operating systems such as Samsung's Tizen, Mozilla's Firefox OS and Canonical's Ubuntu.
However in an important move, Jolla has secured an important certification for Sailfish OS, allowing users to download any Android app and use it on their Jolla smartphone.
Sailfish is the mobile phone operating system based on Nokia's abandoned MeeGo project and creator Jolla claimed as far back as August 2012 that the operating system would run Android apps from launch.
Jolla is currently preparing to launch its own smartphone running the Sailfish OS and the Android certification will be a major boost for the company. It will mean customers will have an instant catalogue of hundreds of thousands of apps and games to choose from.
Native apps
However Jolla has pointed out that it is still pushing for developers to create native apps which it says will run much better than Android apps on Sailfish OS.
According to a report in Finnish publication, Digitoday, Jolla's chairman Antti Saarnio has confirmed the company is already in talks with Amazon and Russian-based Yandex about providing access to their Android app markets on Jolla devices. However when asked about accessing the official Google Play app store, Saarnio declined to comment.
As well as launching its own smartphone running the new OS, Jolla is planning to licence the software to other manufacturers and it has developed the Sailfish OS so that it will run on any smartphone or tablet designed to run Android - a key detail in getting manufacturers to adopt the new operating system.
Sailfish works in a similar way to BlackBerry 10, in that open apps, menus and more information can be accessed with a single swipe from the home screen, instead of finding and opening specific apps.
Seamless
Jolla says it will cooperate with leading global app stores to ensure users can "seamlessly download Android apps just as they would do on any Android device."
Jolla CEO Tomi Pienimäki said: "For example, highly popular apps such as Instagram, WhatsApp and Spotify run directly on Sailfish OS. Also Chinese WeChat - already with over 400 million users - runs on Sailfish OS."
The first Jolla phone has seen major interest from around the globe with orders coming in from 118 different countries, though the company has refused to indicate how many phones have been ordered in total.
When IBTimes UK visited Jolla's Helsinki offices in June, Pienimäki said the operating system was "almost complete."
The company's unnamed smartphone will feature a 4.5in HD screen, 8-megapixel camera, 4G and a dual-core processor. However the phone's selling point is its ability to be customised using back covers which not only change the colour and look of the device, but could be used to change to suit each network on which they are sold, downloading carrier-specific apps to the phone.
Another use for the Other Half would be a way to use one device for work and personal use. Connect your work Half and the phone could be configured to make your work email and calendar more prominent, hide your games, and mute social network notifications; attach your home Half and this could be set to mute and hide all work apps.
Read more: What is Sailfish by Jolla? A Beginner's Guide