Jon Lansman accused of 'coup' as Momentum unveils new rules and plan to join Labour
Momentum steering committee member Jill Mountford spoke to IBTimes UK about the dramatic changes.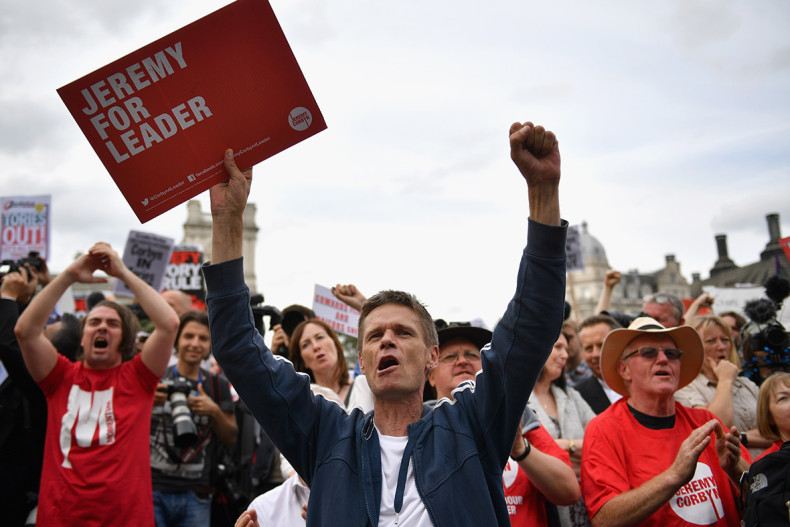 Momentum founder Jon Lansman has been accused of engineering a "coup" after the pro-Jeremy Corbyn group unveiled a new constitution and plans to join the Labour Party on Tuesday night (10 January).
The rules mean any Momentum member who has not joined Labour by 1 July 2017 "may be deemed to resign" from the left-wing organisation.
The constitution also means Momentum will be headed by a National Coordinating Group, which will only consist of current Labour members. Elsewhere, "key decisions" for Momentum will be decided by a one-member-one-vote (OMOV) system.
The rules will give Lansman and his allies more power to expel far-left factions and activists from Momentum.
Alliance of Workers' Liberty (AWl) supporter Jill Mountford, who is currently suspended from Labour and sits on Momentum's steering committee, told IBTimes UK that Lansman was "provoking a split".
"We should resist and instead continue to facilitate active Momentum members in local groups into a democratic network of connections with the bureaucratic structures," she said.
"This coup was conducted with no prior notice via email this evening. Within 50 minutes the democratic structures of Momentum had been dissolved and a constitution put in place. The votes were six to four online with no discussion."
Mountford also stressed that she supported affiliating with Labour and argued that the new voting system was "not OMOV but online referendum on selective issues".
The move coincides with Corbyn's so called relaunch, with the Labour leader blitzing the TV and radio studios on Tuesday ahead of a major speech on Brexit.
His former leadership rival Labour MP Owen Smith compared Momentum, which was created in the wake of Corbyn's 2015 leadership election, to a parasite.
"There is nothing comradely about setting up party within a party. Still less in trying to use our movement as a host body, seeking to occupy it, hollow it out, until it's outlived its usefulness, when you throw it aside like a dead husk," he said.
But Momentum will have to meet Labour's criteria before joining the party, including making sure its "interests are consistent with the party" and paying a fee of £1.25 per member.
That means Momentum may have to pay out £25,095 for its 20,076 members, according to Labour's rulebook.
"Momentum is moving forwards as the outwards-looking, campaigning movement that our members want it to be," a Momentum spokesman said.
"Over the coming months, Momentum will continue to grow, building our movement to encourage more people to participate in politics and help Labour harness its new mass membership to win power and rebuild and transform Britain."