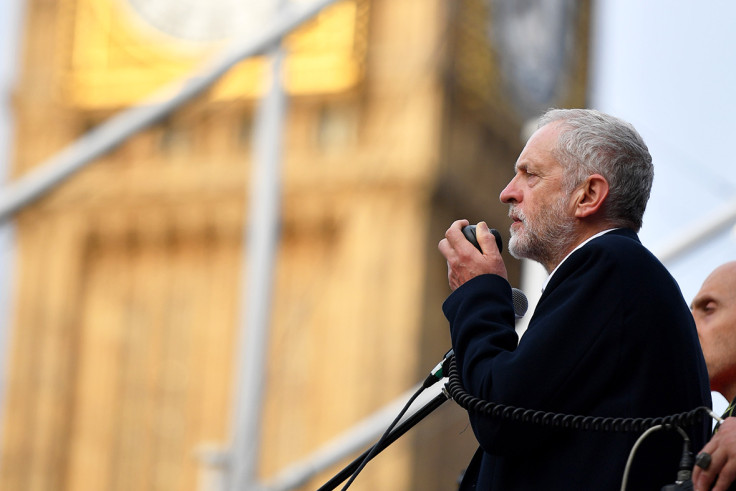 Jeremy Corbyn will be the star speaker at Momentum's Christmas bash as the left-wing group celebrates the end of 2016 and looks to raise money for charity.
A spokesperson for the 21,000-strong organisation confirmed to IBTimes UK that the Labour leader will appear at their London gathering on 15 December.
"The benefit has been organised by a group of Momentum activists and all proceeds will be going to Lewisham Refugee and Migrant Network. Jeremy will be speaking at the event," the spokesperson confirmed.
The news comes as Momentum, founded on the back of Corbyn's successful leadership campaign in 2015, faces in-fighting.
A row has broken out after Momentum's national committee met in Birmingham on 3 December.
Momentum chair Jon Lansman reportedly attempted to change the group's internal democracy so that a one-member-one-vote (OMOV) online system is used at elections, rather than delegates.
But the proposal was apparently opposed and defeated by "ultra-left delegates", according to Momentum women's officer Laura Murray.
"The dyed-in-the-wool Trotskyists are not the majority in Momentum. But they are a vocal, disruptive and overbearing minority who have won themselves key positions in the regional committees, national committee and even the steering committee," she wrote.
The vote means delegates will represent Momentum branches at the group's national conference in February 2017.
The Trotskyist Alliance for Worker's Liberty (AWL) group have been accused of attempting to take Momentum over. Jill Mountford, a member of the hard-left organisation, sits on Momentum's steering committee.
But AWL activist Simon Nelson has defended his group's actions. "Figures on the fringes of Momentum, and some within it, have launched a social-media and mass-media outcry against Workers' Liberty and Solidarity," he wrote.
"This outcry should be resisted with an insistence on unity, a focus on positive campaigning, and a refusal to let the mass media or the Labour machine's notorious Compliance Unit split us.
"Some people are signalling that they want to split Momentum on this issue. Our reply is clear: The majority is much broader than us. It is not controlled by us."