New Momentum group faces baptism of fire to boost Labour in Copeland by-election
Pro-Jeremy Corbyn group tells IBTimes UK it will 'work hard' to secure the seat for Labour.
Pro-Jeremy Corbyn pressure group Momentum has promised to "work hard" to secure a Labour victory at the Copeland by-election, which is to be triggered once Jamie Reed quits as the MP for the Cumbrian seat for the nuclear industry later in January.
"Momentum will be using innovative campaigning techniques, both on the ground and online, to reach out and help mobilise the party's new mass membership to put forward Labour's ambitious alternative for Britain," a spokesperson for the organisation told IBTimes UK.
The hotly contested by-election – Reed secured a majority of just over 2,500 votes at the general election over the Conservatives – will prove to be a baptism of fire for Momentum's latest branch.
West Cumbria Momentum officially launched on 15 December, a week before Reed announced his plans to resign from the House of Commons.
The group later held an emergency meeting at a Whitehaven Rugby League Football Club to discuss the by-election and prospective candidates for the semi-marginal seat. The get-together attracted just 20 supporters, according to a branch circular.
Momentum, created in wake of Corbyn's first Labour leadership election in 2015, claims to have a membership of more than 20,000 people. But the organisation has recently faced in-fighting over internal voting procedures, with warnings of "Trotskyist entryism".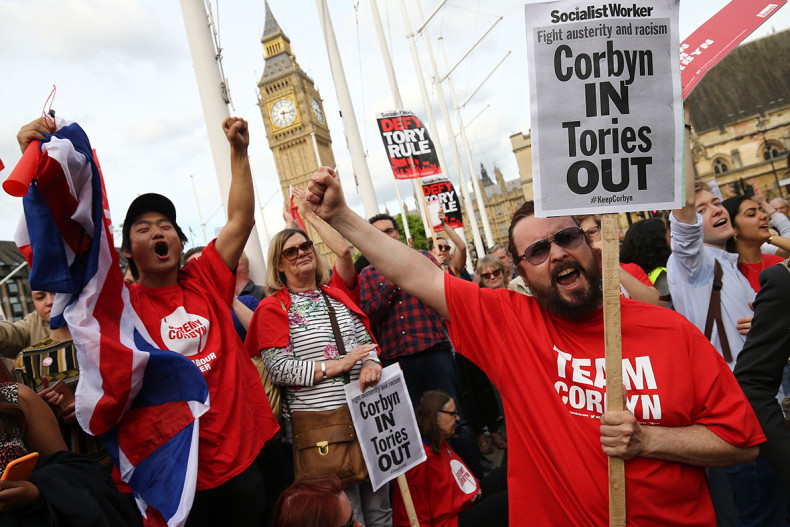 Corbyn intervened in the row in December with a call for unity. "Look for the common ground and try and take people together down the road to achieve things together, because disunity is our enemy. Unity is our strength," he told a group of Momentum supporters in south London.
The comments came after Labour's dismal performance in the Richmond Park by-election, which saw Christian Wolmar attract just 3.6% of the vote (-8.6%) and lose his deposit.
The Sleaford by-election, held a week later on 8 December, also saw a poor result for the opposition party. The Conservatives retained the Lincolnshire seat with more than 53% of the vote, while Labour fell from second place to fourth and won just over 10% of the vote (-7.1%).
The latest national opinion poll from YouGov for The Times, of more than 1,500 voters between 18 and 19 December, put the Conservatives on 39%, with Labour on 24%.