Everyone dreams of becoming a superhero but one of the only people that have come close to achieving this goal is the incredible Jonathan Goodwin.
From unlocking himself from a rocket-launched car before it drags him off a 200-foot cliff to scaling a flat building with his bare hands, the escapologist is Britain's modern-day Houdini.
Goodwin, born and raised in Pembrokeshire, South Wales, has risen up the ranks to claim the status of a bonafide escapologist and his BBC show is now been licensed to over 100 territories.
Sitting down exclusively with IBTimes TV, Goodwin tells us about how practice makes perfect and how despite being scared of heights, he managed to escaped from a straightjacket while being suspended upside down from the London Eye.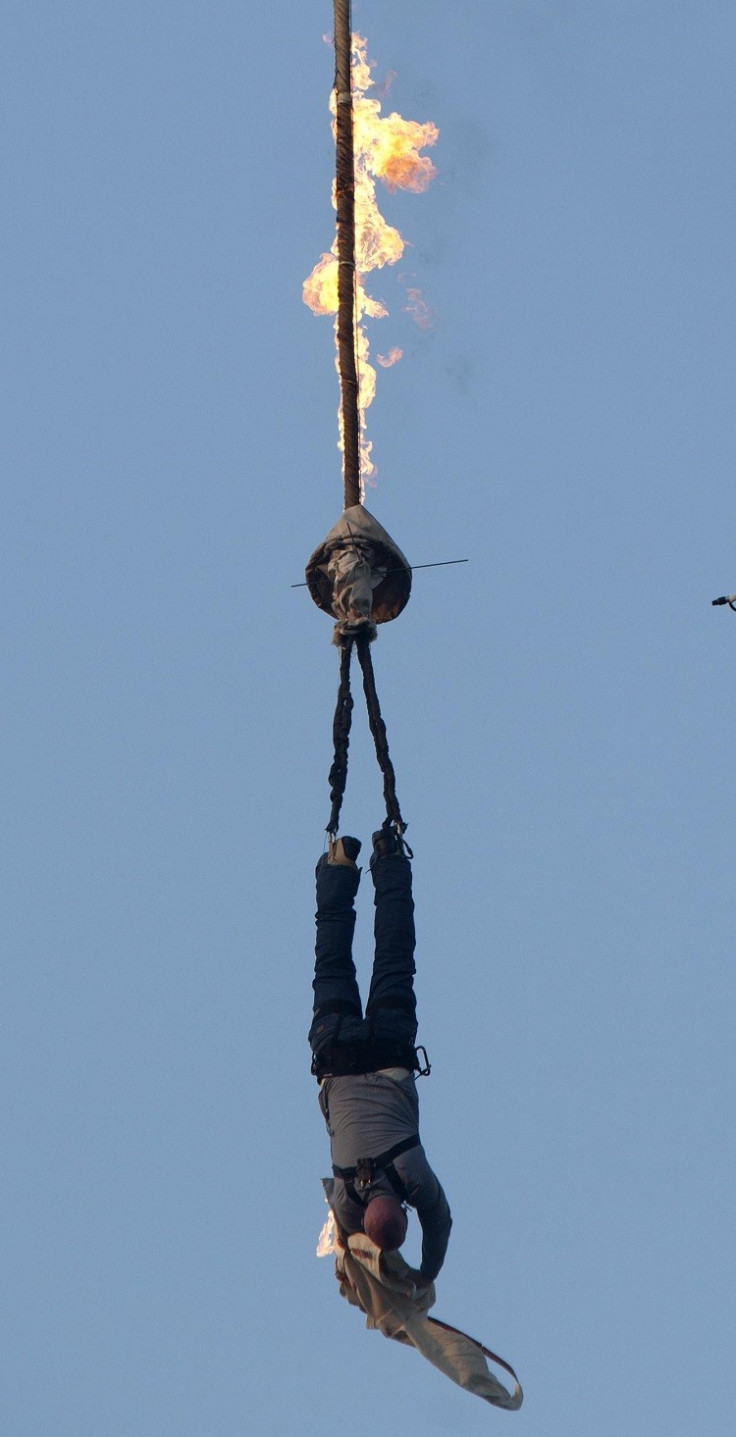 In IBTimes TV's two-part series, the Dangerman also tells us about how from the age of 7 his parents, and now his wife, have been incredibly supportive of his stunts and work, although his dad 'secretly wishes he got a proper job.'
His new DVD, Dangerman: The Incredible Mr Goodwin, is out on 25th November 2013 and even includes the nail-biting special feature of 'When Things Go Wrong.'
However, despite his relentless practice schedule that can result in two months of training for one trick, he prides himself on being a big family man with his supportive wife Katy and their first child Milligan.
He says that once he leaves home at 930 every morning, he always gets home for dinner at 8 in the evening.
Check out the show on IBTimes TV and on the top right hand side of this page.