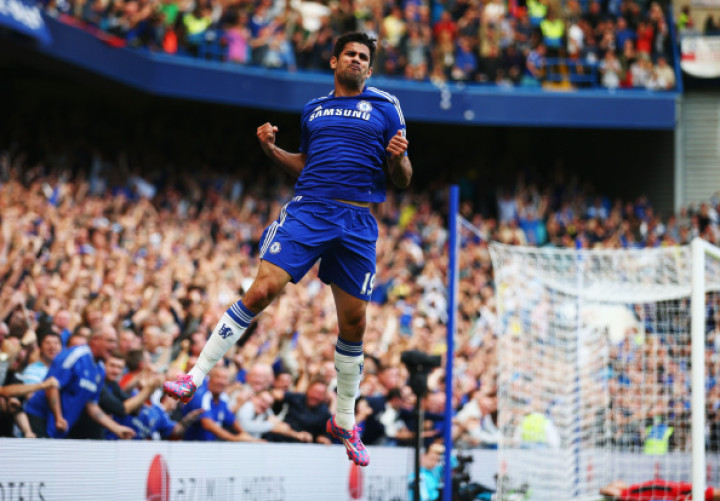 Chelsea manager Jose Mourinho has blamed the Spanish national team for causing the injury to Blues striker Diego Costa.
The manager insists that the striker was fine when he left for international duty, but returned with an injury following Spain's loss to France earlier in the month.
"He played here one match and he was perfect," Mourinho said, as quoted on talkSPORT.
"He went to the national team and after the game against France he came back to us injured. He came to us [from Atletico] and he was completely fine. He had a problem again in the national team, not with us," the former Real Madrid manager explained.
"Now we have the problem and now we have to resolve the problem the best we can."
Following this accusation, Mourinho has revealed that Costa cannot play more than one game a week until he makes a complete recovery from the hamstring problem he is suffering.
Costa started on the bench for Chelsea's Champions League game against Schalke, and following the game Mourinho admitted that the striker's injury meant that he could not afford to play him from the start.
"Costa has a problem. If he has one week to let the muscle recover he can start a game. Playing on Saturday, three days is not enough for him to recover," the Portuguese manager added.
"It was not to protect for the game Sunday [at Manchester City] it was because today he was not in condition to start the game."
"Today he was not in condition to play. Sunday we believe he is. Next week against Bolton [in the Capital One Cup] for sure he isn't. We have to manage the situation until the moment he's completely fine," the Blues boss remarked.
"If today he starts the game, for sure he cannot play on Sunday. We have to go step by step," Mourinho concluded.
Despite the injury concerns, the striker has not shown any signs of slowing down and will look to continue his blistering form when Chelsea take on Premier League champions Manchester City on Sunday.