Jose Mourinho has again criticised England's handling of Phil Jones' injury after the defender was ruled out for Manchester United's Champions League clash against Basel on Wednesday (22 November).
The Red Devils defender was given six anaesthetic injections in the build-up to the Three Lions' friendly game against Germany in the recently concluded international break and was played from the start by manager Gareth Southgate.
Jones, however, lasted just 25 minutes before coming off with an injury and was subsequently ruled out of England's second match with Brazil. The defender returned to Manchester to continue his recovery and Mourinho has now revealed that it is a proper injury.
The 25-year-old missed United's win over Newcastle United on Saturday (18 November) and has now been ruled out for the midweek clash against Basel and their weekend Premier League clash against Brighton and Hove Albion.
Mourinho was initially incensed about the defender being forced to play with anaesthetic injections and has now revealed that the club were not kept informed by the England medical staff. The Portuguese coach has refused to speak to Southgate insisting that it is a conversation between the doctors.
The Red Devils boss also took a swipe at rival clubs' players – mainly Tottenham Hotspur – as three of their players – Harry Kane, Harry Winks and Dele Alli - pulled out of the England team citing injury but featured at the weekend (18 November) against Arsenal when they lost 2-0 at the Emirates Stadium.
"No. I think it's a conversation between doctors because I'm not a doctor," Mourinho said ahead of United's clash against Basel, as quoted on Sky Sports.
"I just get information from my doctor, and the information from my doctor was that they consult him in relation to Phil Jones with a little problem in the knee when the national team starts working.
"But then no more contact. The local injections before the match, we were not informed [about]. Apart from that, I don't have to speak with Southgate. I just wish [him] good and want him to be successful," the Portuguese coach added.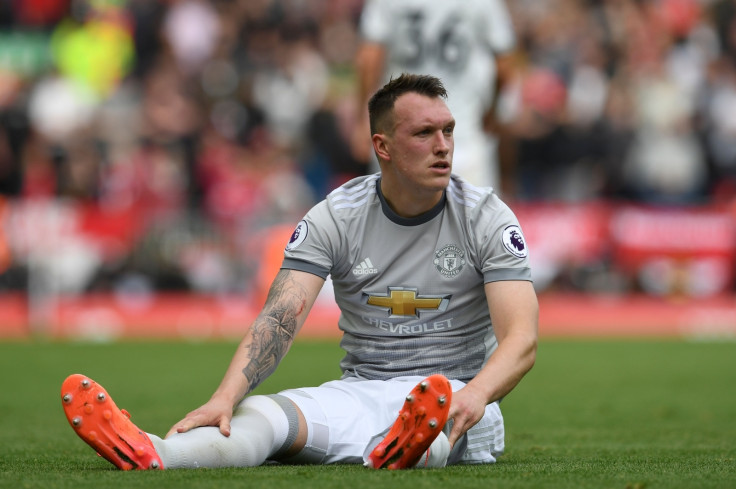 "I hope he doesn't get his spot because somebody comes injured, he comes injured. Jones comes injured and [with] real injuries because there are other injuries where the players cannot play in the national team on Wednesday and are perfect for the Saturday," Mourinho said referring to players from other clubs.
"Our injuries in the national team are real injuries. Jones does not play tomorrow and I can say in advance he doesn't play the weekend too, so you can say that it is a proper injury."