Jose Mourinho has slammed England's treatment of defender Phil Jones after the Manchester United defender was forced to take anaesthetic injections to play the Three Lions' friendly against Germany during the recent international break.
The defender started the game against the Germans despite being injured but lasted just 25 minutes before being substituted. Jones is now ruled out for United's game against Newcastle United and Mourinho is furious that he was selected to play despite carrying a knock.
Moreover, the manager was unable to explain why his player was forced to take six injections in order to be fit for a game of little significance. It was not a qualifier or even an official game; it was just a friendly as both teams had already sealed their place in next year's World Cup in Russia.
Jones has been in fine form for the Red Devils this season forming a strong partnership with Eric Bailly in central defense. He is certainly out for the game against Newcastle United on Saturday (18 November), but the manager did not reveal the extent of the injury or a date for the defender's return.
"As a manager, since 2000, in 17 years I don't have one single player that has injections of anaesthetic to play a friendly. Never," Mourinho said during his pre-match press conference, as quoted by Sky Sports.
"I'm not an angel and I've had players to be injected to play official matches and crucial matches. To get six injections of local anaesthetic to play a friendly, I have never heard about it and Phil Jones had it.
"He had it before the match and, after fifteen minutes, he was out and obviously tomorrow he is out," the Portuguese coach explained.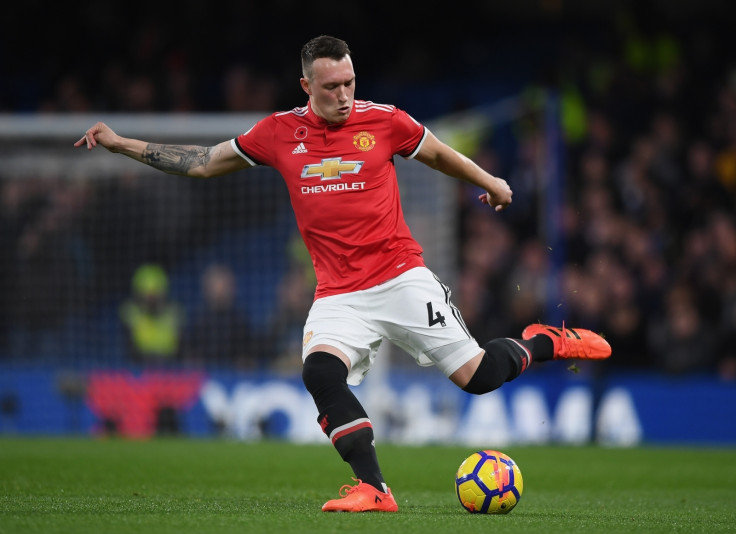 Mourinho revealed that he had not spoken to England head coach Gareth Southgate about the treatment meted out to Jones. The Three Lions boss recently defended their injury record and stated that they never risk players who are carrying an injury.
"No, I'm just telling a fact. He was injected in the afternoon of the match, he didn't feel good during the warm-up," he added. "Between the warm-up and the start of the match he had five more local injections to play the friendly."