Jose Mourinho wants Paul Pogba to ignore the pressure that comes with his transfer fee and concentrate on playing football ahead of Manchester United's trip to Watford on Sunday (18 September). The French midfielder joined the Red Devils from Juventus this summer in a world-record deal reported to be around £89m ($115m).
The Portuguese manager believes the price paid by the 20-time English champions is fair as it is on par with the club's earning power. United became the first English club to post revenues of over £500m in a year, which the manager feels justifies the fee paid to the midfielder.
The 23-year-old impressed on debut against Southampton, but has been poor since, especially during the Old Trafford club's back-to-back losses in the Premier League and Europa League against Manchester City and Feyenoord. Mourinho believes the lack of pre-season training owing to his commitments with France at Euro 2016 is the main reason for his current slump and is confident that he will step up his game along with the rest of the team in the coming weeks.
"The world record player is always a question that will be open until somebody breaks the record and I think that there are clubs that paid £20m, £30m, £40m which is a bigger deal than what Man Utd paid for Paul," Mourinho was quoted as saying by the Manchester Evening News.
"You make a relation between what you pay and the club revenue and you realise that other clubs paying 20, 30, £40m is a much bigger thing than what Man Utd did and I just want Paul to forget that and to play his football.
"He had no pre-season, Euro 2016 final, no pre-season, holidays, come back, it's normal that in the first week he had the very good impact in the first game," the Portuguese coach explained.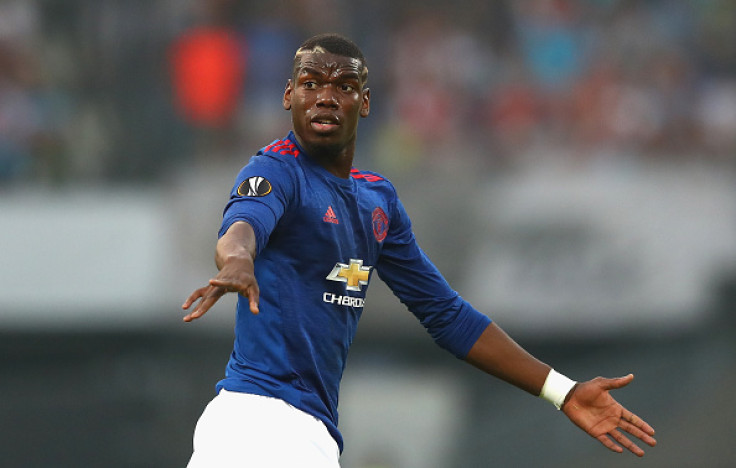 "It's normal that after the first game he has a little decrease, but I am full of trust with him because I know the player he is. I know he is a very good guy with a lot of ambition so the form will come naturally and will come with the team improving. The team improves, he will improve. No problem."