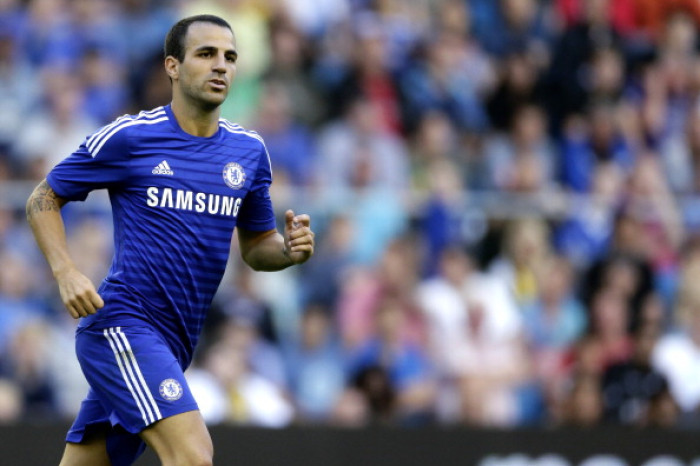 Jose Mourinho believes Cesc Fabregas can follow in the footsteps of club legend Frank Lampard and fill the void left by the Stamford Bridge side's all-time record goalscorer.
Fabregas was intrumental in helping Chelsea defeat Hungarian side Ferencvaros 2-1 in Budapest at the weekend, scoring a goal after being introduced at half-time.
And Mourinho believes the Spaniard can pick up where Lampard left off and become an important part of his Chelsea plans.
"Frank is the history of the club, history nobody can forget," the Blues boss told the club's official website.
"Fabregas is the future; history is history but the future is more important at the moment. My opinion, and the opinion of my players, is that Fabregas is the right player to occupy that central position in midfield."
Jose Mourinho chose to allow the the 36-year-old Lampard to leave Stamford Bridge at the end of last season, bringing to an end a glittering career at the west London club.
The midfielder won three Premier League titles, four FA Cups and the Champions League in 13 years at the Blues and in 2012 became the leading goal scorer in the club's history.
Lampard has since signed for new Major League Soccer franchise New York City but will first of all make a return to the Premier League on a six-month loan to Manchester City, who own the MLS club.
The loan has raised eyebrows and been criticised by Arsenal manager Arsene Wenger, who suggested the move might be to help keep the club in line with Uefa's Financial Fair Play, under which City must have five homegrown players in a restricted 21-man Champions League squad.
Fabregas joined Chelsea for £30m from Barcelona after returning from Spain's failed World Cup campaign in Brazil, signing a five-year deal with the Premier League title favourites.