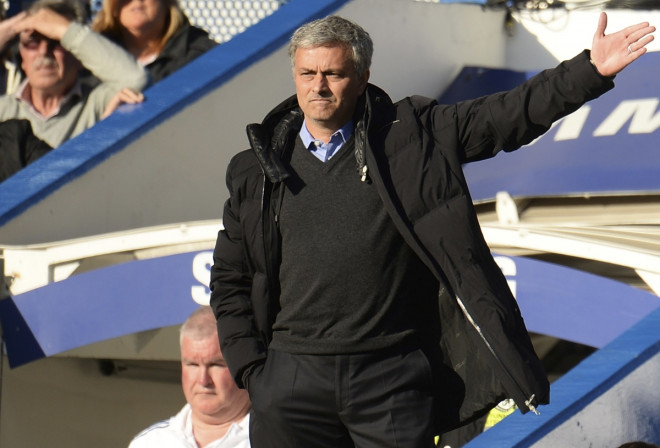 Jose Mourinho believes Chelsea's exit from the Champions League semi-final has left its impact on the players in their latest goalless draw against Norwich City.
The Blues were knocked out of the European competition by Atletico Madrid after the English side suffered a 3-1 defeat at Stamford Bridge on Wednesday. The west London club's exit from the Champions League left them only to battle for the Premier League title.
However, Chelsea's draw against Norwich has seen their chances of winning the title look slim and are likely to finish without silverware this season. They are third in the table with 79 points from 37 games, trailing Liverpool and Manchester City by a point. The latter two still have a game in hand.
The former Real Madrid manager admitted his side were lazy in the first half against the Canaries.
"When you lose a Champions League semi-final and you know you are not realistically in the title race, the mental energy and focus disappears," Mourinho told Chelsea's official website.
"You start think more about what's next then what you have to do now and that was reflected in the first half, which was typical of that state of mind. The team was much better in the second half. It was a lazy first half; slow, no pressure, the midfield weren't arriving to press the opponent, the passing was very slow."
"In the second half we were much better, good enough to win, but we didn't. The game was a bit of a contradiction because they had to win to try to have a chance to survive but they didn't try, and we needed a point to finish third and we risked everything."
'In the last part of the game pragmatic people with a calm view of the situation could ask what we were doing, we only needed one point to finish third and we took off Matic for Torres."
"We wanted to win our final home game and give the fans a better feeling, in the second half we deserved that but we didn't score," Chelsea manager concluded.