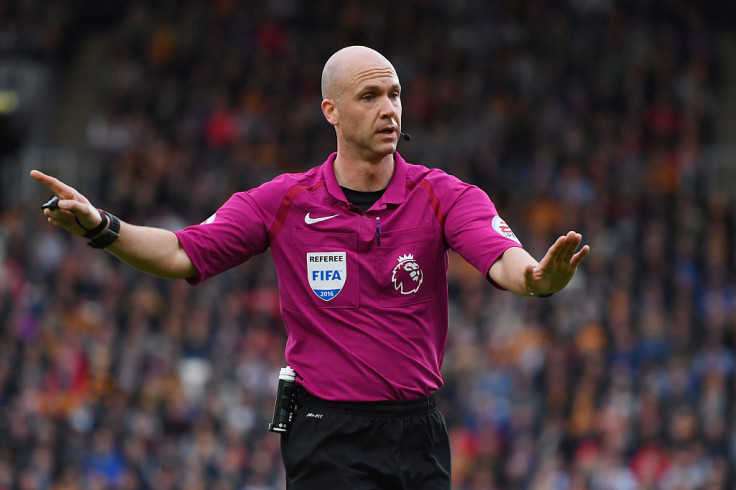 Jose Mourinho has been charged with misconduct by the Football Association for his comments about referee Anthony Taylor in the run-up to the goalless draw between Manchester United and Liverpool on 17 October. The Portuguese boss has until 6pm on Monday (31 October) to respond.
The decision to select Taylor for the highly charged match came under scrutiny as he lives in south Manchester. Referees are banned from officiating matches involving clubs they support, though Taylor's affiliation is to non-league side Altrincham and he has no ties to either United or Liverpool.
Mourinho labelled Taylor a "good referee" but questioned whether officiating a game near his home might put further pressure on his performance.
"I think somebody with intention is putting such pressure on him that I feel it will be difficult for him to have a very good performance," the United boss said.
Mourinho's quotes appeared to break the FA rules introduced in 2009 which stated that talking about match officials before matches is prohibited.
FA rules say: "Clubs are being advised that any media comments by managers, players or any other club official relating to appointed match officials prior to a fixture will no longer be allowed – such pre-match comments will be deemed improper and dealt with accordingly."
The United boss has now been charged with misconduct and bringing the game into disrepute.
Mourinho was last charged with misconduct by the FA during his tenure at Chelsea after denouncing a campaign against the Blues following a 3-1 defeat to Southampton in 2015. He said officials were "afraid to give decisions for Chelsea" after striker Falcao was denied a penalty and instead booked for diving.